Deer of the Day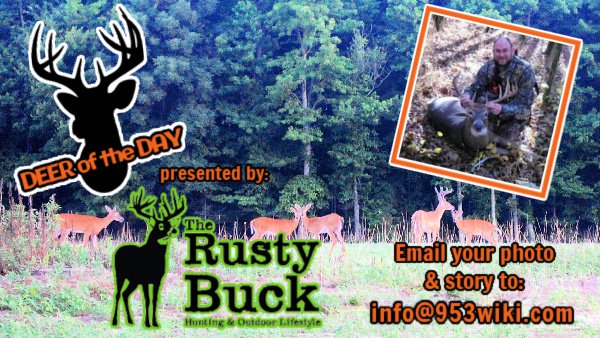 Deer of the Day has arrived in WIKI Country!
Buck or doe. Shotgun or bow. We are welcoming everybody's nominations for the WIKI Country 95.3 Deer of the Day, presented by The Rusty Buck in Versailles
All your hunting, fishing and archery needs in one location. Call Joe or Aaron today and follow them on facebook. click here to visit their page
Regarding Deer of the Day contest- submitted photos entered to win the Grand Prize! A $100 Gift Certificate to The Rusty Buck!!
WIKI Country's BEST and ORIGINAL deer photo contest is giving our listeners the chance to show off their prized whitetail harvested during the 2021-22 hunting season. Each day, we'll publish on this page a photo and story submitted by a listener. Rick, Todd and/or Robb will share your successful hunting story with our listeners on WIKI Country 953FM!
We are welcoming your nominations now through December 31, 2021! There are some simple rules to follow:
Email your medium to high resolution photo in JPEG or GIF file format to info@953wiki.com . Please include your name, city of residence, and location of the harvest along with a one paragraph story detailing your successful hunt.
Keep your photo and story tasteful. Photos showing too much blood and/or guts won't be considered (yuck!).
The deer shown must have been hunted legally and ethically during the 2020 bow, firearms, muzzleloader, or youth hunting season in local areas of Indiana, Ohio, or Kentucky.
November 17, 2021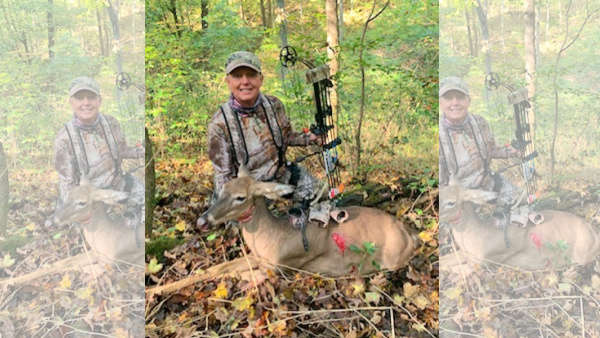 Angie Ward, Madison. Taken in Jefferson County: I started hunting with my husband 8 years ago and decided to start with compound bow. My husband told me when I started that I picked the hardest thing to start with. I spent days and hours practicing, but couldn't seem to get my stars to align in the woods. I had a few missed shots over the last 8 years, but never gave up. Well this year the second weekend of archery my stars finally aligned and a really nice mature doe showed up perfectly broad side 35 yards straight down the hill from my ladder stand. I slowly got my bow hooked on my release and stood up and took a really deep breath and released and it was a perfect double lung shot. She only ran about 50 yards. I have taken bucks during firearms season but my doe with my compound bow means more, because I never gave up.
November 18, 2021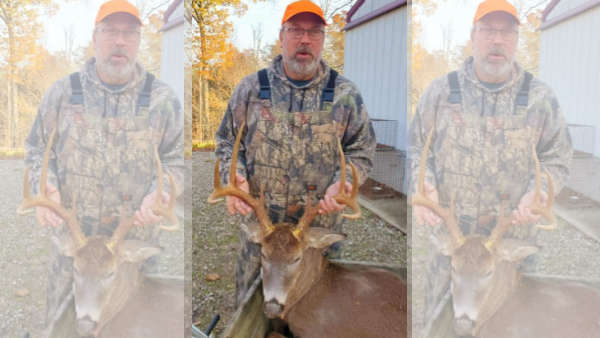 Glenn Ward 11/16/21 Madison IN Got a late start hunting on Tues morning. Took my granddaughter Autumn to school. Got in my stand around 8am. Just pulled up my rifle, chambered a round, and this guy popped up to my right at 50yds. Guess Autumn brought my luck that day. The quickest hunt I've had in my 40yrs of hunting. 15 minutes in the woods!!!!! 136" gross 8pt
November 19, 2021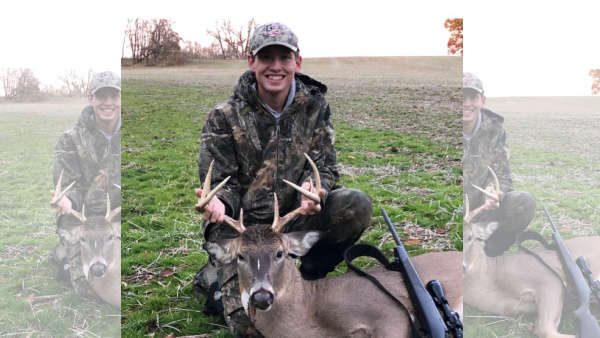 Tyler Simpson, Jefferson County
Nice 8 point buck shot by Tyler Simpson in Jefferson County. Submitted by Jonathon Simpson.
November 23, 2021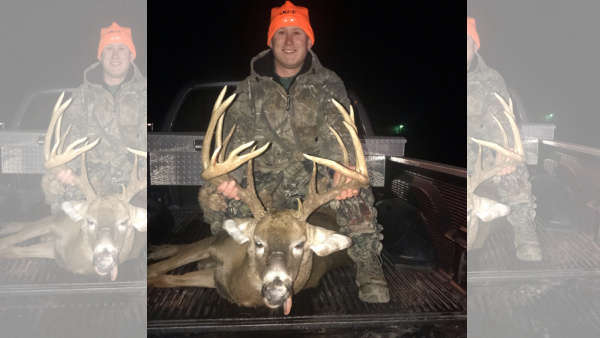 Blake Jones, Jefferson County
This 17 pointer was taken in Jefferson Co on November 23. He was 355 yards away & the 3rd shot was a heart shot!
November 24, 2021
Natasha Jones, Jefferson County
I had this buck come right under my stand. He was my first buck in 4 years & my first deer ever killed with my crossbow. It was a double lung shot and he only ran 30 yards.