Free Covid 19 testing
Multiple dates from Tuesday, July 28th, 2020 to Friday, January 29th, 2021
Event Summary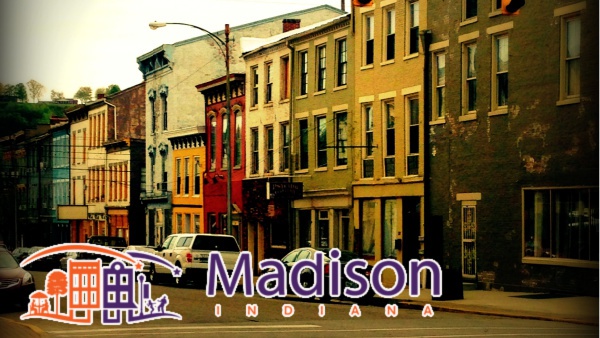 FREE COVID-19 TESTING SITE
The City of Madison is offering COVID-19 testing at the Senior Center. This site will provide testing for up to 132 individuals per day free of charge without an appointment, symptoms, insurance, or a doctor's note.

Details
The testing will be held at the Senior Center located at 208 N. Main St. The site will be open from 8:00 a.m. to 8:00 p.m. Monday through Friday. However, the site will close each day from 12:00 p.m. to 12:30 p.m. and from 4:30 p.m. to 5:00 p.m. to provide staff with meal breaks.

The testing site is managed by OptumServe and follows all CDC and State of Indiana COVID-19 guidelines. Therefore, only two individuals will be permitted in the building for testing at a time.

While walk-ins are accepted, residents are encouraged to register for testing online.

LHI.Care/covidtesting is the preferred method for registering and requesting appointments. It is available 24/7.
The Call Center is only available during the test site hours of operation for select residents that do not have internet access. The phone number is 888-634-1116.
Appointments are encouraged; patients arriving at the event site without a scheduled appointment will be registered by event staff upon arrival at the facility.
Price: Free
More Information (95.3 WIKI is not responsible for external websites)
Venue
Madison Senior Center
208 N Main St
Madison
47250
Dates
The event runs from 8:00am to 8:00pm on the following dates.
Select a date to add this event to your calendar app.
Story Times To Go

Throughout all of January Madison and Hanover Libraries First come- First serve Stop by to discover fun take home story times! Each story time is based on a topic like dinosaurs or bears. Choose one book for check out and grab a paper sack of fun activities for you to keep! One story Time To Go per participant. No registration required. Books and crafts subject to change.

at

Hanover Public Library

Free Covid 19 testing

FREE COVID-19 TESTING SITE The City of Madison is offering COVID-19 testing at the Senior Center. This site will provide testing for up to 132 individuals per day free of charge without an appointment, symptoms, insurance, or a doctor's note. Details The testing will be held at the Senior Center located at 208 N. Main St. The site will be open from 8:00 a.m. to 8:00 p.m. Monday through Friday. However, the site will close each day from 12:00 p.m. to 12:30 p.m. and from 4:30 p.m. to 5:00 p.m. to provide staff with meal breaks. The testing site is managed by OptumServe and follows all CDC and State of Indiana COVID-19 guidelines. Therefore, only two individuals will be permitted in the building for testing at a time. While walk-ins are accepted, residents are encouraged to register for testing online. LHI.Care/covidtesting is the preferred method for registering and requesting appointments. It is available 24/7. The Call Center is only available during the test site hours of operation for select residents that do not have internet access. The phone number is 888-634-1116. Appointments are encouraged; patients arriving at the event site without a scheduled appointment will be registered by event staff upon arrival at the facility.

at

Madison Senior Center

Online Drawing and Painting Class

Mondays in January 6pm-7:30pm Put together by the Jefferson County Public Library Join instructor Russell Vossler for a comprehensive series of classes on Mondays, covering aspects of drawing accurately and training observation, and focusing on a particular area each week. Each student will need to purchase independent study. The focus in January will be on Portraiture. See website for materials lists. Participants in the program will need to join the Facebook group "JCPL On-line Drawing and Painting Class). Adult and Young Adult.

at

Jefferson County Public Library