40th Anniversary Party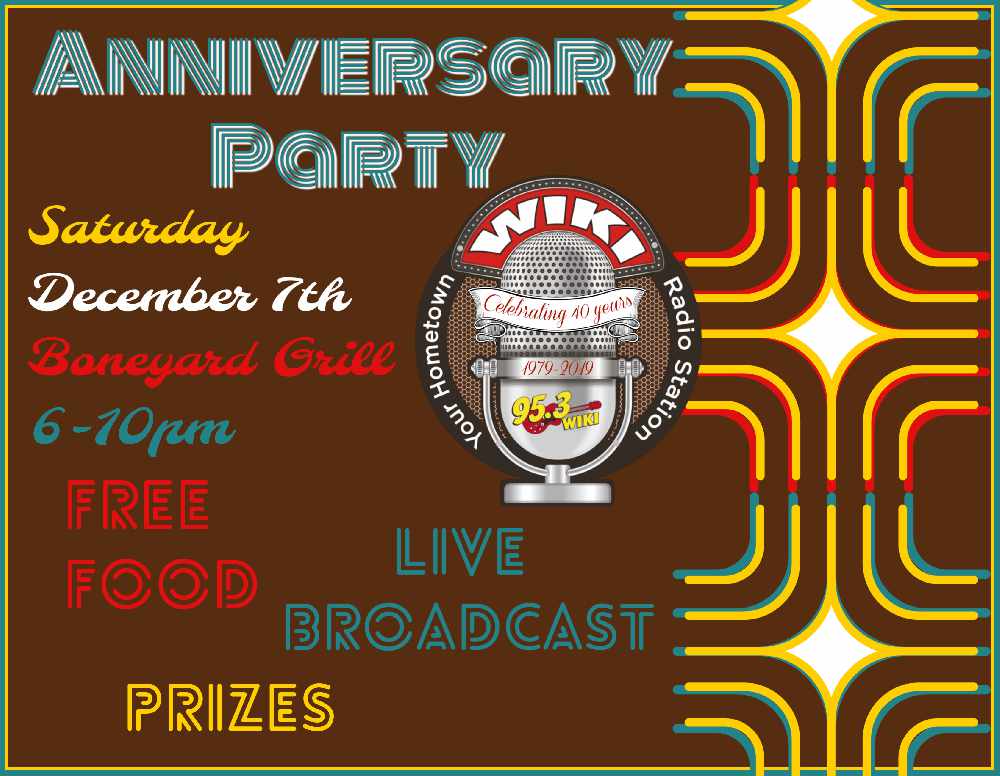 95.3 WIKI Country is celebrating its 40th anniversary and we want to reward the listeners who have made us their favorite station over the past four decades.
We've put together a party to celebrate our listeners, our sponsors and 40 years of WIKI Country.
Join us Saturday December 7, 2019 at Boneyard Gill event center, from 6pm-10pm.
We'll have free food, prizes, 40 years of country and slide shows.
If you've been a winner throughout the year for our 40th Anniversary giveaway...this is the night we will award our GRAND PRIZE of $953!
If you haven't been one of our winners, don't worry, we'll have plenty of other prizes as well!
Our 40th Anniversary partners are Chandler Chevrolet, Chandler Select, Sound Hearing Solutions, Anderson's Sales & Service, River Terrace Health Campus, Thornton Terrace Health Campus, Island Style Massage, GMoore Talent and Liberty Screen Printing.
Must be 18 or older to win. No purchase necessary. Find full contest rules at https://www.953wiki.com/contests/wagon-wheel-broadcasting-contest-rules/.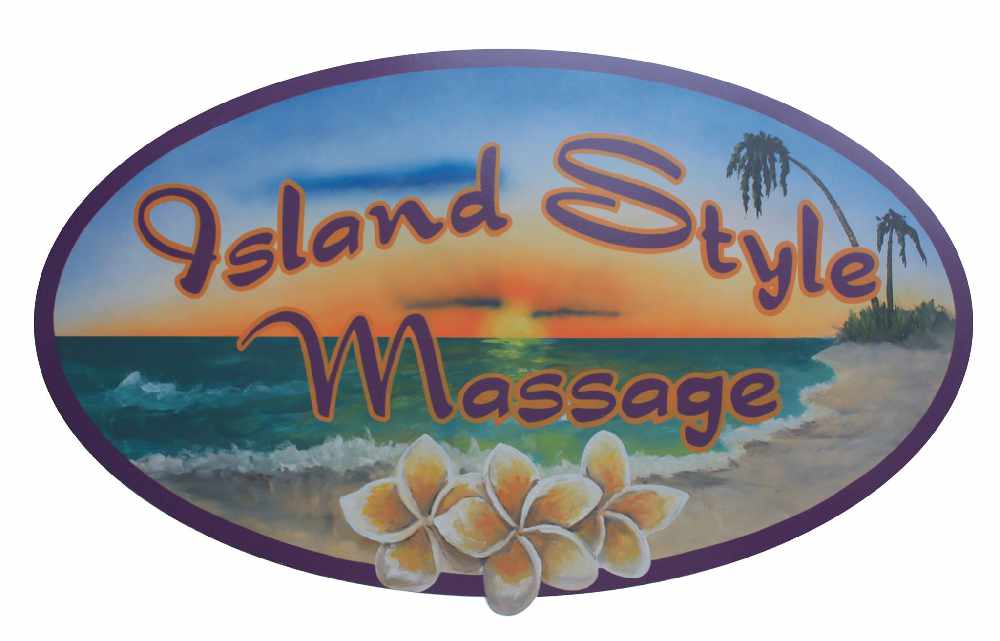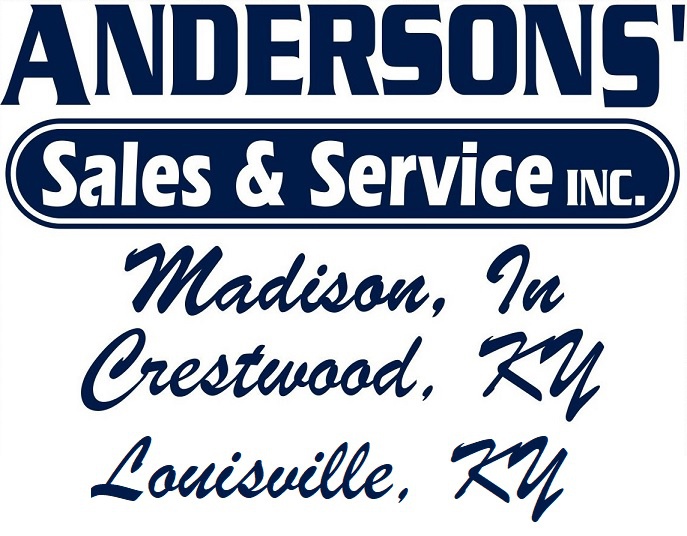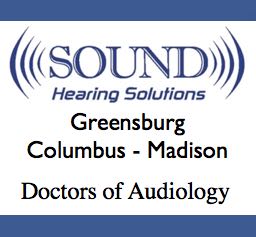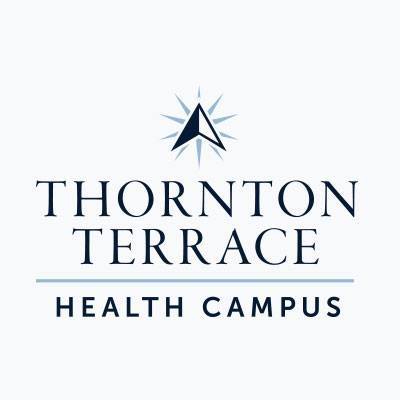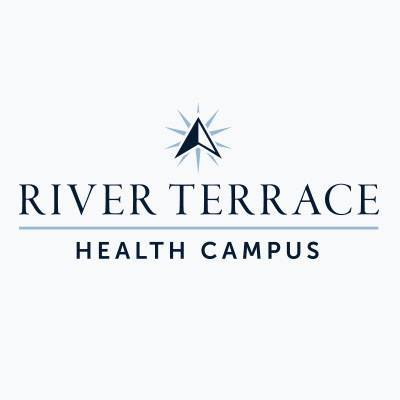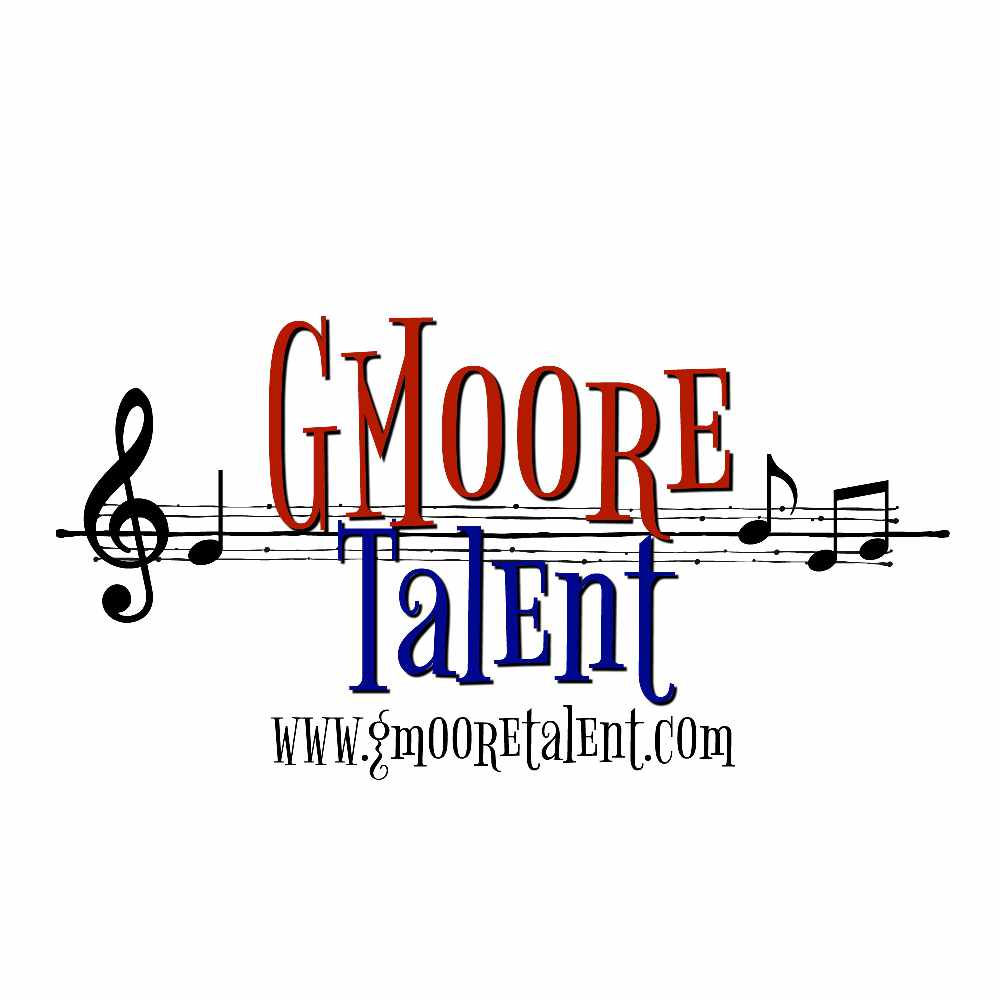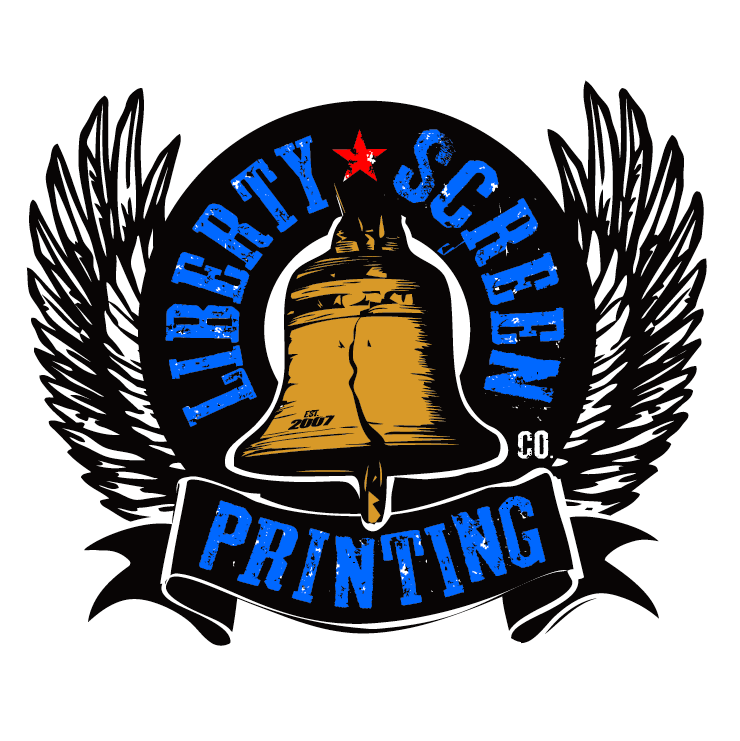 Nights Before Christmas Candlelight Tour of Homes

Visit Madison's Annual Night's Before Christmas Candlelight tour of Homes November 29 & 30 December 6 & 7 Tour hours: Fridays 5-9pm Saturdays 3-9pm no Sunday hours Seven new sites added to the tour this year! Four veteran sites and 3 hospitality locations Get your tickets now by logging onto nightsbeforechristmas.com Prices-early bird pricing now through November 15, 2019 $15 fr adults After Nov 15...adult prices go to $20 Children's ticket $5(5-12) Under 5-Free

at

Historic Downtown Madison

Great Cookie Caper 2019

Nights Before Christmas Candlelight Tour of Homes has hosted the "Great Cookie Caper!" in conjunction with the Christmas tour for the last several years. Each year a local charitable organization is selected to participate. All proceeds from the event are then donated to the chosen organization. In past years, "Nights" has partnered with Big Brothers Big Sisters, Habitat for Humanity, Lide White Boy's and Girl's Club, Jefferson County Animal Shelter, Southeastern Indiana Voices for Children,The Sunshine Fund for Huntington's Disease , the Jefferson Co. Youth Shelter and the Salvation Army. In the eight years of its existence, this event has raised nearly $25,000. All of these proceeds were generated from homemade cookies and sweet treats baked by volunteers and sold during the tour. We are happy to announce our 2019 Cookie Caper partner and beneficiary, Ruth Haven This event is held at the Visitors Center, 601 W. First St., Friday and Saturday tour weekends, Please note: Cookie Caper Hours: Fridays 4-7 pm and Saturdays 1-7 pm while supplies last

at

Historic Downtown Madison

Shop With A Firefighter

It's that time of year again, and we are asking for your help with our annual Shop With A Fire Fighter. The City of Madison Fire Department and the other Fire Departments throughout the county are coordinating the event this year, so that the less fortunate children in our City/County are able to have a nice Christmas. We are asking for your help through donations. In the past, it has been our goal to take 100 children shopping for clothes, coats, shoes/boots (necessities) and a few toys, spending 150$ on each child. There is an interview committee that meets with each family in person to understand their situation and needs. If the family qualifies to participate then they receive a formal invitation for the event. Prior to the shopping trip there is a pizza party where the children and the family can interact with responders, to help build relationships. Then the children ride on emergency vehicles and busses to Walmart to shop, upon returning they are provided drinks, cupcakes/cookies, and a visit from Santa himself. Along with helping the children our next goal is to provide each family with a food basket to take home, providing them with a Christmas meal to enjoy. If you would like to make a donation, please send your check to: Shop with a Fire Fighter, 101 West Main Street, Madison IN 47250 Application Pickup and Drop Off Locations: Anderson Elementary Lydia Middleton Elementary Rykers Ridge Elementary Deputy Elementary Southwestern Elementary Canaan Academy Christian Academy of Madison Pope John Elementary Southwestern Junior/Senior High School Madison Junior High Madison High School Shawe Memorial High School Dupont Fire Station Madison and Hanover Libraries QOHVAC Office All German American Locations in Jefferson County Farmers Bank of Milton Locations in Jefferson County First Financial Bank Locations in Jefferson County Madison City Hall Hanover Town Hall Jefferson County Commissioners Office OVO Head Start Boys and Girls Club Girls Inc.

at

Madison Consolidated High School