Zip Into Fun Fridays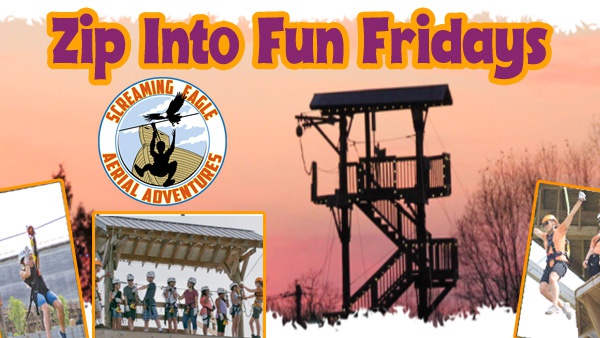 "Zip into Fun"Friday's only on Your Hometown Radio Station!
Fly by the seat of your pants with zip-lining fun that's safe for the entire family! Win a pair off passes for a FREE Level 1 Zip-line Adventure at the Creation Museum or Ark Encounter (you get to pick the location)! Winners will be drawn on Friday's March 6th - May 15th and will be contacted via email by the Zip-line Tours with your winning promo code.
"Zip into Fun" Friday's is sponsored by Screaming Raptor Zip-lines at the Creation Museum & Screaming Eagle Aerial Adventures at the Ark Encounter.
Register below.
"Want to Zip NOW? Save 20% with exclusive savings from Your Hometown Radio Station by using the promo code "wiki20".
Promo Code Restrictions: Valid only on Levels 1-4 at Screaming Raptor Zip-lines (Creation Museum) and Levels 1-3 at Screaming Eagle Aerial Adventures (Ark Encounter). Excludes free falls, flight lines, aerial challenge, or five hour rush. Age and weight restrictions apply; see websites for full restrictions. Not redeemable for cash. Valid through the December 31, 2020. May not be combined with any other offers or promotions. Promo code must be presented at the time of booking to receive the discount.
For Screaming Eagle Aerial Adventures at the Ark Encounter book in advance here or by calling (859) 824-2901!
For Screaming Raptor Ziplines at the Creation Museum book in advance here or by calling (859) 586-3568!
Must be 18 or older to win
For full contest rules, click here.
Madison Parks & Recreation Department 2020 Baseball/Softball Registration

Rookie/Minor/Major Deadline March 27th Upper League Deadline May 8th All applications received by the deadline are guaranteed a roster spot. Those that sign up after the deadline may be placed on a waiting list and are subject to a 20$ late fee. Roster limits are 12 people per team. Return the application form to the Madison Parks Department located in the Brown Gym at 100 South Broadway street. Mailing address 101 W. Main St., Madison, IN 47250, or you can put it in the drop box at the Brown Gym. If you are interested in being a coach or assistant coach, you are required to have a background check on file with the Parks Department. These must be renewed every year.

at

Brown Gym on Broadway

Carroll County Career Services

Job Seeker Services- Focus Career Job Search Portal, Interview Assistance, Job Fairs and Hiring Events, Youth and Young Adult Career Options Employer Services- Direct Access to Local Job Seekers for Employers, Talent Recruitment Assistance, Pre-screening, Assessment and Hiring Support, Job Posting on FOCUS Talent Job Search Portal Education and Training- Soft Skills Workshops, Workforce Innovation and Opportunity Act Grant Funding, Career Training and Exploration Career Readiness- Resume and Cover Letter Services, Letter of Disclosure, Federal Bonding Walk in Hours: Wednesday-Thursday 8am-4:30pm Monday, Tuesday, and Friday by appointment Visit www.nkcareercenter.org for more information

at

Kentucky Career Center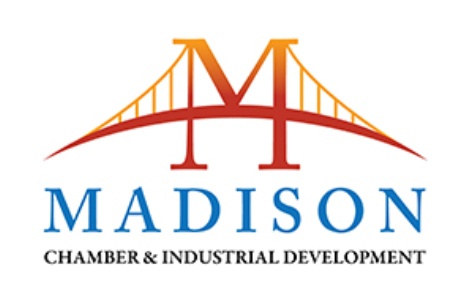 Area Sports News
IHSAA Cancels Remaining Spring Sports. Hanover College Honors Spring Sports Seniors.