Brent Spray Facebook photo
Madison and Milton fire companies respond
At 4:27 p.m. today, Milton Fire & Rescue responded to assist Madison Indiana Fire Department on the report of a boat on fire at 1200 W Second St, the Rivercrest Marina.
Crews arrived on scene and found a cabin cruiser fully engulfed next to the dock.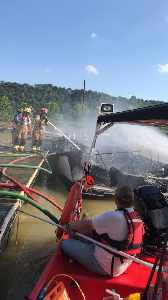 Milton Fire & Rescue's rescue boat responded to the scene as a safety measure in case a Firefighter fell in the river with their gear on so they could be quickly rescued.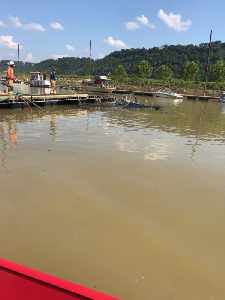 The rescue boat also assisted with fire suppression using a handline to assist in extinguishing the fire.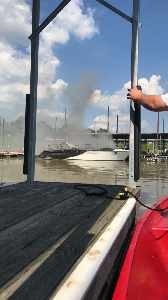 Photo's from Milton Fire and Rescue