Health Talk Tuesdays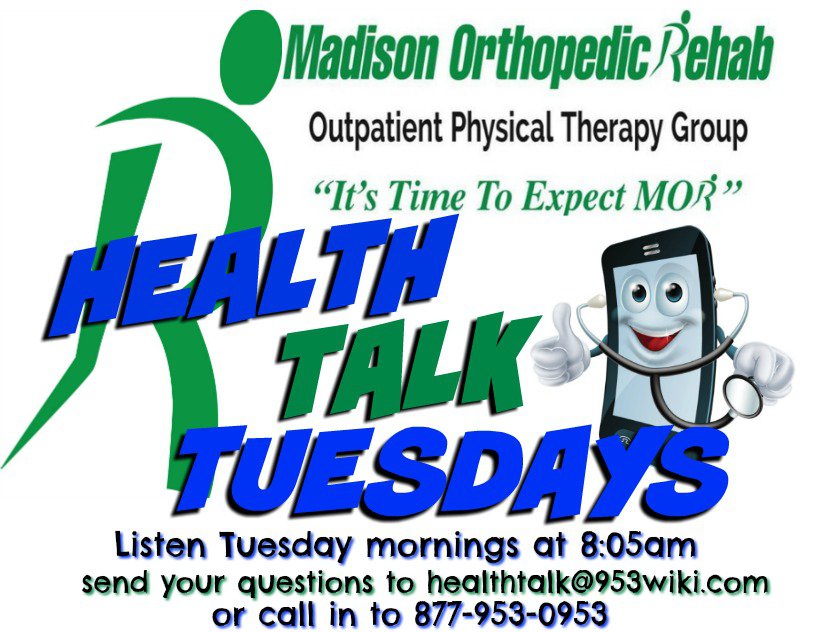 Dr Jacqueline Overpeck from Madison Orthopedic Rehab answers your health questions on 95.3 WIKI Country's Health Talk Tuesdays! Listen in each Tuesday at 8:05 a.m. to hear how Dr Overpeck answers questions sent in by real listeners.
You can submit your question to healthtalk@953wiki.com or by using the web form below.
Madison Orthopedic Rehab - "It's time to expect MOR!" Like them on Facebook.
Ask a question for Health Talk Tuesdays
River Roots 2019 Music Series Music & Arts Festival

December 15: Red Bicycle Hall Steve Poltz- 8pm 17$/20$ January 26: Red Bicycle Hall Lineup Announcement Part The Banditos- 8pm 10$/12$ February 15: Red Bicycle Hall The Tillers/ Arlo Mckinley & The Lonesome Sound- 8pm 10$/12$ March 29: Red Bicycle Hall Possessed By Paul James/ Special Guest Willy Tea Taylor- 8pm 17$/20$ April 26: Red Bicycle Hall Chicago Farmer- 8pm 10$/12$ May 18: Red Bicycle Hall Wild Ponies- 8pm 10$/12$

at

Red Bicycle Hall

Early Bird single pool passes for Crystal Beach`

The City of Madison Parks and Recreation Department is once again offering early bird single pool passes for Crystal Beach. The passes are $40 each March 1 through May 24. These can abe purchased at the Brown Gym. Starting May 25th, single passes will be $50 each. Any questions, contact the Parks Office at (812)265-8308

at

Brown Gym on Broadway