Living the Country Life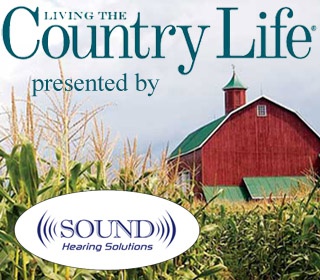 Living the Country Life is a special 95.3 WIKI program full of ideas and inspiration for your place in the country.
Host Jodi Henke shares tips from experts across the United States to help you around your acreage. If your favorite station doesn't carry the show, call them and ask for it!
Living the Country Life airs twice each Monday through Friday on 95.3 WIKI. The show at 9:30 a.m. is presented by Sound Hearing Solutions in Madison. The 3:30 p.m. program is presented by Centra Credit Union.
We'd like to feature you on the radio show! Send us an email at staff@livingthecountrylife.com and tell us all about you and your place in the country.
The RSS feed could not be loaded.
Hanover College Invites You To Learn From Some of the Best

Who: Any high school aged student is encouraged to register! What: College readiness stunt clinic Where: South Dearborn High School 5770 Highlander Place, Aurora, IN When: December 15, doors open at 1pm and clinic ends at 5pm Why: Learn the latest skills from talented instructors from The Cheer Leader Magazine so that you are ready for college cheer leading and STUNT when tryouts are here! Cost: 75$ to register; pay online through the registration link Are you interested in being a college cheerleader or a STUNT athlete? Our college readiness clinic will teach you the skills you need to be confident for tryouts when your season arrives. All high school aged students are encouraged to apply! Wear athletic attire and hair pulled back. Doors at South Dearborn will open at 1pm Warm up will begin promptly at 1:30pm Clinic will take place from 2-5pm You will receive a t shirt from Hanover College and be featured in The Cheer Leader Magazine

at

South Dearborn High School

Pigasis Pictures High School Screenwriting Contest: "Project Pigasis"

Pigasus Pictures, the visionary, Indiana-based film company behind feature films The Good Catholic, Ms. White Light, and The Miseducation of Bindu has a major announcement for Indiana high school students. For the fourth year running, Pigasus is hosting their annual high school short screenplay competition Project Pigasus. This is no ordinary contest however, as the winning screenplay is fully produced by the professional production company alongside students in their hometown. For this competition, Hoosier high schoolers should submit a 12-page screenplay, a 1-page description of their film idea, and a short intro video to www.projectpigasus.org. The submission deadline is January 5, 2020. "This is an unparalleled opportunity for young people." Says John Armstrong, COO of Pigasus. "Growing up in Indiana it often feels like the film industry is so far away. Well, with Project Pigasus we bring the film industry right to their doorstep." Past winners include Kira Daniels from Madison, Whitney Roberts & Cynthia Foulke from Fishers, and most recently, Marjorie Abrell from Spencer. Past winners have described this experience as "life changing." Production of the film will take place over 3 days near the end of the 2019-2020 school year. The finished film will be screened in Indiana theaters, submitted to film festivals across the country, and subsequently made available for online streaming. Submissions are currently open to any high school student in the state of Indiana. "We really want everyone to know that if you've never written a screenplay before, that's okay!" Says Zachary Spicer, CEO of Pigasus. "We want to tell real stories about the real experiences of young people growing up in Indiana, so keep it simple and just write what you know!" For the last several years, the producers at Pigasus have proven their dedication to growing the entertainment industry in Indiana. They have produced three full-length feature films (with several more on the horizon), three full-scale short films, have lobbied the state legislature for favorable filmmaking tax credits, and opened a state of the art film and theatre Academy in Bloomington

at

Indiana

Volunteers for the Community Food Bank

Thursday, December 19 at 6pm- Meet at the Food Pantry to help pack non-perishable items for Christmas food baskets. This should take approximately two hours. Saturday, December 21 at 9am- Meet at the parking lot of the Food Pantry to help pack perishable items, and and to begin delivery of food baskets throughout the county. Note the early time again this year. We anticipate at least fifty routes this year, so the more people we have the quicker the deliveries! Last year was great- We had so many people anxious to help that we were able to run all the routes in less than two hours

at

Carroll County Food Pantry