Sought the governor's office three times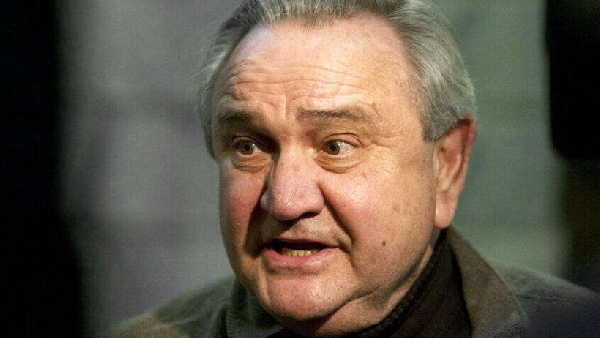 FRANKFORT, Ky. (KT) – Larry Forgy, a prominent attorney who was active in Republican party politics for 50 years and sought the governor's office three times in the 1980s and 1990s, died Thursday morning in Lexington at the age of 82.
The news was first revealed in a Facebook post from his sister, State Sen. Alice Forgy Kerr, R-Lexington:
"It is with a heavy heart but with thankfulness to God for a full life well-lived that I announce the passing of my brother Lawrence E. (Larry) Forgy, Jr. at 12:50 am today at the UK Hospital in Lexington. He was a devoted son, brother, father, and friend in addition to his long and distinguished career in law and politics. We are all heartbroken to lose this wonderful man who had a profound impact in Kentucky, but we are comforted to know that he is now in the embrace of our Heavenly Father. We are grateful to all who have assisted in his care and comfort during his last several years of declining health."
Forgy, who was born in Logan County's Lewisburg community on August 4, 1939, attended the University of Kentucky, then transferred to George Washington University in Washington, DC, where he earned both his undergraduate and law degrees.
He first came to political prominence by serving as the State Budget Director for then-Gov. Louis B. Nunn, from 1967-1971.
In 1987, he announced he would seek the GOP nomination for Governor but dropped out citing fundraising difficulties. In 1991, he ran again, but was defeated by the Congressman Larry J. Hopkins in the Republican primary. Forgy won the gubernatorial primary in 1995 but was defeated in the general election by Democrat Paul Patton.
His last major race came in 1999, in a special election for the Supreme Court seat that covers central Kentucky, where he lost to James E. Keller, no relation to the current Supreme Court Justice Michelle Keller from northern Kentucky.
Prominent Republicans on both the state and national level have expressed their thoughts on the death of Forgy, including Republican U.S. Senate Floor Leader Mitch McConnell:
"I was saddened to learn of the passing of Larry Forgy, a prominent Kentucky Republican who made an important mark on our state party," McConnell stated. "Larry built a high-profile career in both law and politics, making it his life's work to serve the Commonwealth and its citizens. Through his advocacy, he forged friendships with Kentuckians from all corners of our state, and I know we will all miss his humor, lively speeches, and kind heart. Elaine and I share our deepest condolences with the Forgy family and will hold them in our prayers."
State Auditor Mike Harmon noted: "I'm saddened to learn of the passing of Larry Forgy. His passion was for the betterment of our Commonwealth, and he dedicated much of his life in advocating for Kentucky. Lynn and I offer our prayers to his family."
Funeral arrangements have not yet been announced.