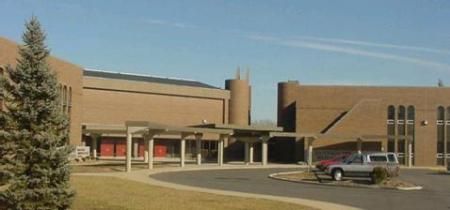 Early Bird single pool passes for Crystal Beach`
The City of Madison Parks and Recreation Department is once again offering early bird single pool passes for Crystal Beach. The passes are $40 each March 1 through May 24. These can abe purchased at the Brown Gym. Starting May 25th, single passes will be $50 each. Any questions, contact the Parks Office at (812)265-8308
Price: 40$ Event start date:
FREE TIRE DISPOSAL
HAVE SOME OLD TIRES LAYING AROUND AND NOT SURE WHAT TO DO WITH THEM? OHIO COUNTY RECYCLE CENTER WANTS TO HELP. FRIDAY MAY 24TH FROM 1 TO 6 OR SATURDAY MAY 25TH FROM 8 TO 12 STOP BY THEIR LOCATION AT 1432 BARBOUR WAY INI RISING SUN. THERE IS A LIMIT OF 4 AUTO TIRES PER HOUSEHOLD. FIND OUT ALL THE DETAILS BY LOGGING ONTO SEIRD DOT ORG OR CALLING 812-801-9037.
Price: Free Event start date: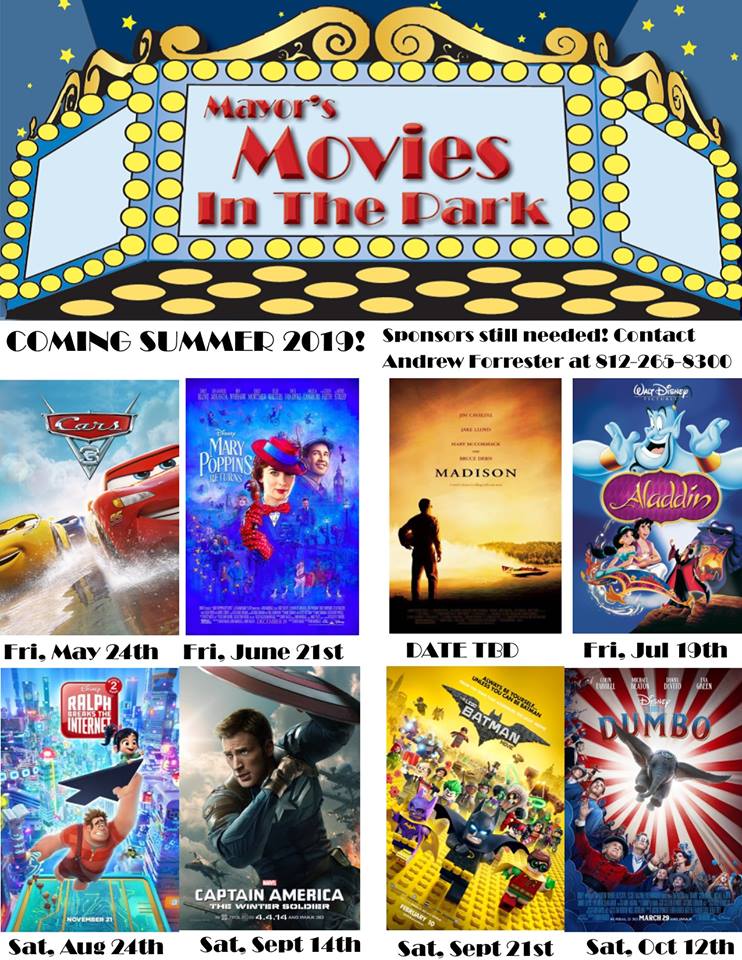 Mayor's Movies in the Park 2019
Summer is coming and we're excited about the movies you helped us choose. Add these movies and dates to your calendar, and stay up to date with the City of Madison on facebook, twitter, and instagram. Stay tuned for more surprise movie dates/times for this summer! Friday May 24th-Cars 3 Friday June 21st-Mary Poppins TBD-Madison Friday July 19th-Aladdin Saturday August 24th-Ralph Breaks the Internet Saturday Sept 14th-Captain America Saturday Sept 21st-The Lego Batman Movie Saturday October 12th-Dumbo Stay tuned for more surprise movies and events!
Price: Free Event start date: