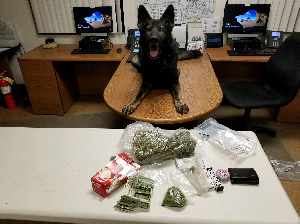 Drug charges
On 11/23/2018 at approximately 10:13 p.m. Deputies with the Jennings County Sheriff's Office were dispatched to the area of 850 S. (Commiskey Pike) and County Road 400 W. in regards to a possible intoxicated driver. Witnesses told Deputies that the vehicle was crossing the center line, running into the ditch and all over the roadway.

Sgt. Allen Ritchie located the 2005 Gray Buick passenger car driving on Highway 3 South near County Road 750 S. The vehicle went left of centertraveling towards Sgt. Ritchie forcing Ritchie to exit the roadway. Sgt. Ritchie was able to get back on the road and get behind the vehicle and conducted a traffic stop.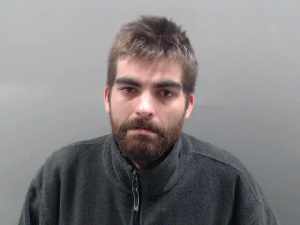 Sgt. Ritchie made contact with the driver who was identified as Corey Rayl, age 28 of Seymour. After speaking with Corey, Sgt. Ritchie Deployed his K-9 partner, Vampir, to conduct an outer area sniff of the vehicle. Vampir gave a positive alert on the vehicle to the odor of an illegal narcotic. During the search of the vehicle Sgt. Ritchie located Methamphetamine, Paraphernalia and approximately two pounds of Marijuana. During the investigation Rayl admitted to being under the influence of both Methamphetamine and Marijuana. Rayl was transported to the Jennings County Jail and held on $3,155.00 bond.

Deputy Thomas Mellencamp assisted with the investigation.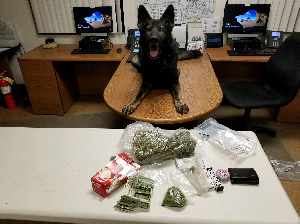 Charges;
Dealing in Marijuana Level 6 felony
Possession of Methamphetamine Level 6 Felony
Possession of Marijuana A- Misdemeanor
Driving while Suspended Prior A- Misdemeanor
False Informing B- Misdemeanor
Operating while Intoxicated A- Misdemeanor
Leaving the scene of an accident A- Misdemeanor