Week of November 19th
The shelter will be closed Thursday, November 22 and Friday, November 23 for the Thanksgiving holiday.
The shelter is open Wednesday 1 p.m. - 7 p.m. and Saturday noon - 4 p.m. to adopt our "black" Friday pets. And all the other color pets too!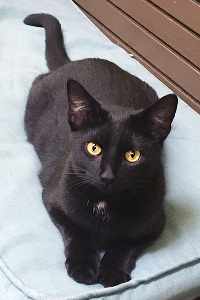 I'm "SHADOW".
I'm so excited! This Friday is "black" Friday.
Since I'm a sleek, black kitty that must mean it's my week to be adopted.
I'm an all around great guy.
I like to be held and petted.
I'm very SOCIAL. I like to play or just hang out with people.
I like to go exploring....maybe that's how I ended up here.
At the shelter, I sleep under the newspapers in my cage.
I would love to have a special bed or cat tree with a cave or cubby to sleep in.
I don't mind being around dogs and am pretty fearless.
I'm NEUTERED. My adoption fee is $45 plus the cost of my rabies vaccination.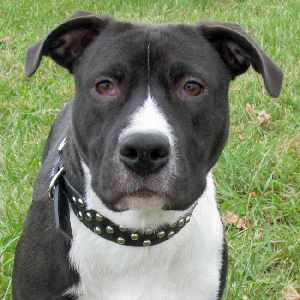 My name is "ROANIE".
I'm a CUDDLER who wants to be a lap dog.
I'm a friendly, happy gal.
You would think I'm a puppy since I'm still really playful.
But the good news is that I'm 1- to 2-years-old and not a puppy. So I'm playful, but under control.
I walk well on leash and may actually be house-trained as I keep my kennel clean at the shelter.
I'm a good-looking Boxer mix. My white markings really set off my black patches.
I understand this week is the week I get adopted.
Friday is "black" Friday after all.
I seem to do fine with cats that don't run and play.
But when cats play, I want to play with them too.
Since I weigh 45 lbs, my playing with cats is probably not a good idea.
My adoption fee is $30 plus the cost of my spay and rabies vaccination.