Items found
On the afternoon of April 4, 2019, Carroll County Deputies responded to a burglary in progress on Stafford Lane.
Upon arrival one deputy was able to track the suspect through the woods. The deputy encountered the suspect and a foot pursuit followed. The deputy was able to overtake the suspect and take him into custody.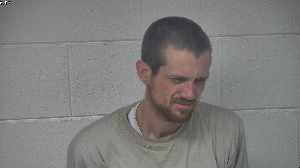 (Joshua Alexander- Carroll Co. Detention Center)
The individual was lodged in the Carroll County Detention Center on the following charges: Theft by unlawful taking over $10,000.00, Criminal Trespass 2nd degree, Theft by unlawful taking under $10,000.00, Burglary third degree, fleeing and evading 2nd degree, and possession of Methamphetamine. The suspect was also served with two outstanding warrants.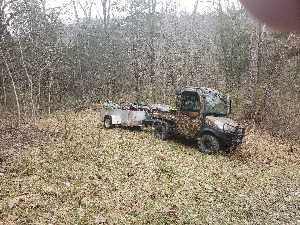 The deputies recovered a stolen RTV from a previous theft off Whites Run Road, along with an aluminum trailer full of tools. Total value of the recovered property was over $20,000. The stolen items have been returned to the owners.