Resort to bring jobs, lodging and entertainment to Campbell County and Northern Kentucky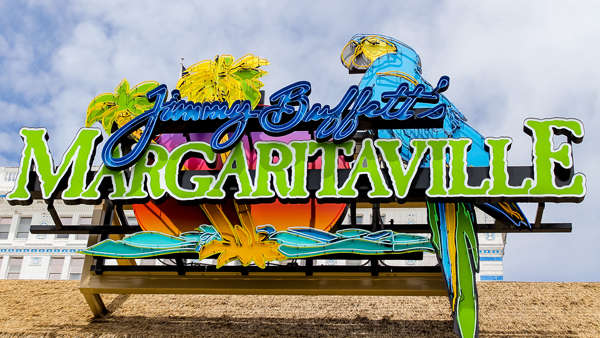 (SHUTTERSTOCK PHOTO)
FRANKFORT, Ky. (Sept. 20, 2023) – Today, Gov. Andy Beshear highlighted further growth and momentum within Kentucky's tourism industry as Newport Hotel Associates, a joint venture partnership between North American Properties (NAP), Stormont Hospitality Group and High Street Real Estate Partners, plans to locate a new $133.6 million Margaritaville Hotel Resort at Newport on the Levee in Campbell County. This project is expected to create 282 jobs, 187 full-time and 95 part-time, and provide an economic boost to the region.
"We just celebrated our best year on record for Kentucky tourism in 2022, and with exciting projects like Margaritaville being announced, we know this success will only continue," said Gov. Beshear. "This resort will help drive visitors to the Campbell County area, boosting the local economy and creating 282 new jobs for Kentuckians. We are grateful to these leaders for choosing Kentucky and our workforce."
The Margaritaville Hotel Resort, a family-friendly entertainment destination, will be fronting the Ohio River in Newport. The full-service, amenity-rich hotel will feature 264 rooms, a JWB Grill, License to Chill Bar, a 12th-floor pool with an adjacent Five O'Clock Somewhere Bar and Grill overlooking downtown Cincinnati, retail space and more than 10,000 square feet of meeting and event space, including a 2,000-square-foot rooftop offering. Construction is estimated to be complete by fall of 2026.
"Stormont Hospitality Group and North American Properties are thrilled to be working together again on this unique and transformative project. It will bring an unmatched resort-style experience to the area, making it a true game-changer for attracting new convention business and leisure travel to Northern Kentucky and the greater commonwealth," said Jim Stormont, president of Stormont Hospitality Group. "We are appreciative of both the city of Newport and the commonwealth for providing the leadership and support necessary to bring this vision to reality. We look forward to continuing this partnership as we work to complete this exciting project, which will create significant economic impacts throughout the region for years to come."
Today, upon the recommendation of the Tourism, Arts and Heritage Cabinet, Newport Hotel Associates received preliminary approval from the Kentucky Tourism Development Finance Authority (KTDFA) for incentives totaling nearly $33.4 million for the project. The project now moves to final approval by the KTDFA.
Through the Tourism Development Act, qualifying tourism development projects can recover up to 25% of approved development costs through the recovery of sales tax generated by the development.
"Kentuckians searching for their lost shakers of salt won't have to travel far with the opening of the Margaritaville Hotel Resort in Newport," said Tourism, Arts and Heritage Cabinet Secretary Lindy Casebier. "Travelers from within the state and beyond will undoubtedly flock to this entertainment-filled resort. Our cabinet is proud to support this tourism development project."
Tourism is a $12.9 billion industry in Kentucky, generating 91,668 jobs across the commonwealth. In Campbell County, tourism supports 1,024 jobs and generated over $179 million in economic impact in 2022, a 9% increase from 2021. This year, the commonwealth has given final approval to eight tourism development projects for an estimated economic investment of $286 million.
Campbell County Judge/Executive Steve Pendery highlighted the collaborative efforts to bring the project to fruition: "The outstanding collaboration between the city of Newport, MeetNKY, Newport Hotel Associates, North American Properties, Campbell County and the Commonwealth of Kentucky has made this momentous project possible, highlighting what can be achieved with a shared vision. This development is not just about generating jobs and boosting tourism; it's a new chapter for Campbell County that elevates community spirit and opens the door to endless possibilities on our riverfront."
Newport Mayor Tom Guidugli Jr. welcomed the new tourism development project: "Margaritaville Hotel Resort will enhance our city's vibrant culture, create jobs and provide unique entertainment opportunities for residents and visitors. We are excited to welcome Margaritaville to our community and are honored to continue Jimmy Buffett's ever-lasting connection to our region."
Justin Otto, president of the Campbell County Economic Progress Authority, spoke on the tourist opportunities the new project will bring to the local community: "The arrival of the Margaritaville Hotel Resort marks the beginning of a transformative era for Campbell County, signifying a renaissance in opportunity, employment and lifestyle. This project is set to become the crown jewel of our riverfront, energizing our local economy while showcasing the promise and potential of our beautiful community."
Julie Kirkpatrick, president and CEO of meetNKY, emphasized how the tourism development project will elevate Northern Kentucky's tourism experiences: "We are thrilled to welcome this latest addition to the Northern Kentucky tourism community. Newport is an important part of the $1.95 billion industry in the region, and this hotel project will offer new visitors to the area an elevated experience on the Kentucky riverfront."
Newport Hotel Associates' tourism investment and planned job creation builds on recent economic momentum in the commonwealth.