Partnerships among the states are key to reducing crime and violence going forward,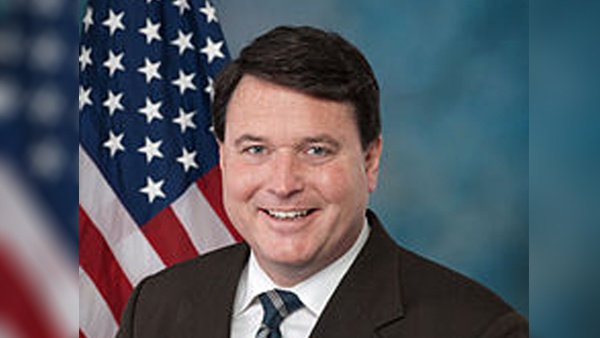 Attorney General Todd Rokita on Thursday delivered opening remarks at the We Are All Border States Summit, a forum sponsored by the sheriffs' associations of seven Midwestern states.
"Illegal immigration directly impacts all our states, so we must fix the problem given to us by the federal government," Attorney General Rokita said. "And, we must hold the federal government accountable for doing its job under the Constitution."
The event, which began Thursday and runs through Friday, is jointly sponsored by sheriffs' associations from Indiana, Illinois, Kentucky, Ohio, Michigan, Tennessee, and Wisconsin.
Participants attended sessions focused on such issues as how law enforcement can best fight criminal activities and other problems that originate along the border such as cartel violence, human trafficking and the fentanyl crisis.
"Our brave men and women in law enforcement are on the front lines," Attorney General Rokita said. "They are the ones who come face to face with the violent predators threatening our families and neighborhoods."
Partnerships among the states are key to reducing crime and violence going forward, he added, as well as pressuring federal officials to fulfill their responsibilities to secure the border.
"Everyone who understands what's at stake must unite together," Attorney General Rokita said. "We must collaborate wherever possible and prioritize this particular aspect of preserving our republic."
Attorney General Rokita lamented that the current presidential administration has reversed policies that were previously working to reduce illegal immigration.
"They've stopped the progress on building more border wall," Attorney General Rokita said. "They've ended the Remain in Mexico policy. And they've refused to deport some of the most dangerous criminals, even though the law requires them to."
The data shows these initiatives worked to reduce the drug, prostitution and crime surges.
Since taking office in 2021, Attorney General Rokita already has traveled three times on fact-finding missions to the U.S. Southern Border.
Among other actions to combat illegal immigration, Attorney General Rokita this year filed a lawsuit against the Biden administration over its willful refusal to secure the border and enforce U.S. immigration laws. The lawsuit alleges that Indiana has sustained tangible, monetary harm — and seeks a declaration that the administration's border policy is unlawful.
Linked here is a video in which Attorney General Rokita discusses border security and illegal immigration.