Gregory Kilgore was arrested after sending inappropriate messages to a 14-year-old female student.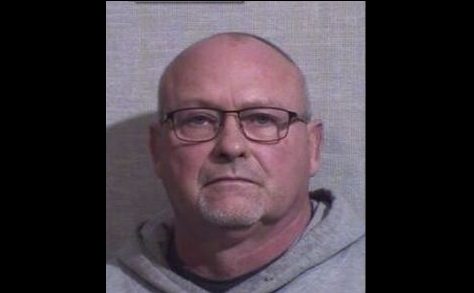 (Crothersville, Ind.) - Crothersville High School's boy's varsity basketball coach and athletic director was arrested Wednesday, March, 25 on the felony charge of child solicitation.
Gregory Kilgore, 52, was taken into custody in Jennings County just after 11:00 a.m. Wednesday. On March 18, the Jackson County Sheriff's Department received a tip that an employee from Crothersville High School was sending inappropriate messages to a girl at the school.
Detective Mark Holt then conducted an initial investigation into the allegations after being contacted by the Jackson County Department of Child Services.
According to the probable cause affidavit, Kilgore asked the girl in January if he could follow her on social media. The girl told investigators that she thought the request was related to the school sports.
Soon after, Kilgore began messaging her, but the girl said it never got sexual until this week.
In one of the messages to the girl Kilgore said he'd had "too many beers," followed by "I bet we'd have fun." The affidavit also says that he told the girl he was a perverted old man, and that she's a bad girl to be so young.
Following the initial investigation, he was arrested on the charges of felony child solicitation and is currently being held in the Jackson County Jail.
The investigation is still ongoing and the Jackson County Sheriff's Department is asking if anybody knows any additional information on the case to contact them at 812-358-2141.