The pool will open every day at 9:30 a.m. to 11:00 a.m. for senior swim only.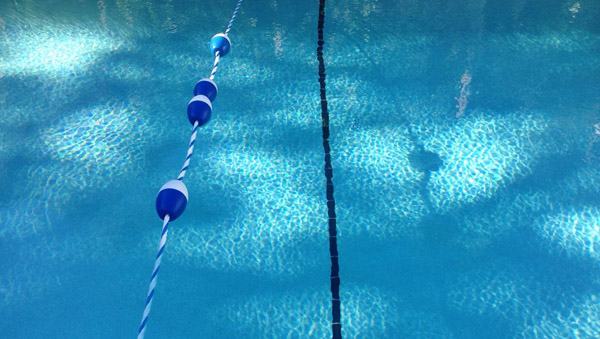 File Photo
(Madison, Ind.) - On Saturday, July 4th, the state will enter Stage 4.5 of Governor Eric Holcomb's "Back on Track Indiana Plan," which will allow for Crystal Beach to operate at 50% capacity and revert to single all-day passes.
"We are excited to move forward with single-all day passes while still following all guidelines put in place by the CDC and the governor's office," said Director of Parks and Recreations Seth Pennington.
The pool will open every day at 9:30 a.m. to 11:00 a.m. for senior swim only. Water aerobics will continue to be offered during this time. From 11:00 a.m. to 7:00 p.m., the pool will be open for public swim. Admissions cost will remain $5 per person, three and under are free with a paying adult. Seniors who purchase a pass for senior swim can stay during the 11:00 a.m. to 7:00 p.m. swim time. Pass outs will still not be permitted; this is due to capacity tracking and cleaning standards. Those who exit the facility at any point during their swim time must purchase a new day pass to re-enter.
Frequently touched surfaces will continue to be cleaned throughout the day. At 3:00 p.m. daily, the facility will undergo a 30-minute "shut down" for disinfecting purposes. Guests will not be required to leave the facility during this sanitation period; however, guests may not be in the pool water, the locker rooms or bathrooms, on pool decks, the slide, or benches, or any other surface that is deemed necessary for cleaning. Guests may remain in the grassy areas but will need to maintain a safe distance from others.
"While some restrictions are being lifted, others will remain in effect. Social distancing should still be practiced, and we strongly encourage proper PPE while out of the water," said Pennington.
For additional information, please visit; http://madison-in.gov/181/Crystal-Beach-Pool. All questions should be addressed to the City of Madison Parks Department at 812-265-8308.