Distributed nearly $80,000 worth of controlled substances (steroids) per month
Lawrenceburg-This week, a Lawrenceburg, Indiana couple were arrested on numerous charges related to the manufacturing, sale, and delivery of controlled substances after a steroid manufacturing laboratory was discovered inside their home in the Hidden Valley subdivision.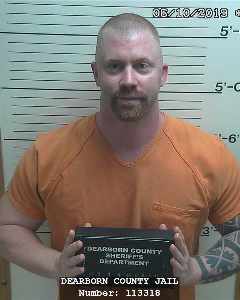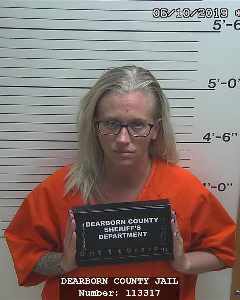 The investigation began in February 2019 when law enforcement intercepted a package containing chemical compounds commonly associated with the manufacture of steroids. That package was set to be delivered to a residence in Cincinnati, Ohio. Law enforcement later determined that the package was ultimately set to be delivered from the Ohio residence to Nicholas R. Gilbertson, age 35, and Cori M. Gilbertson, age 34, who live on Brookridge Circle Drive in Lawrenceburg, Indiana.
Due to the Gilbertson's living in Indiana, the Indiana State Police began an investigation. Indiana State Police Investigators gained additional information and ultimately served a search warrant on the Gilbertson's residence on March 4, 2019. During the execution of the search warrant, troopers located a hidden room concealed behind a bookcase. The room contained a sophisticated steroid manufacturing operation which included a ventilation system. Troopers located numerous items including chemicals which are believed to be associated with the manufacturing of steroids. Troopers located approximately 25,000 pills or capsules that had been prepared for distribution.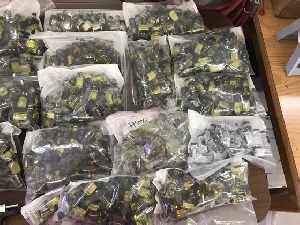 Additional information was gathered which indicated that Nicholas and Cori Gilbertson were often paid with bitcoins and often distributed nearly $80,000 worth of controlled substances (steroids) per month since they were engaged in the operation.
As a result of the investigation, both Nicholas and Cori Gilbertson were arrested on Monday June 10th on numerous charges of Dealing Controlled Substances, Possession of a Legend Drug, and Maintaining a Common Nuisance.
Both Gilbertson's were incarcerated at the Dearborn County Jail pending their court appearances in the Dearborn County Circuit Court.
The Indiana State Police was assisted by the ISP-Drug Enforcement Section, ISP-Clandestine Laboratory Team, Hamilton County, Ohio DART, United States Postal Service, Department of Homeland Security, and National Guard Civil Support Services.