She is facing numerous charges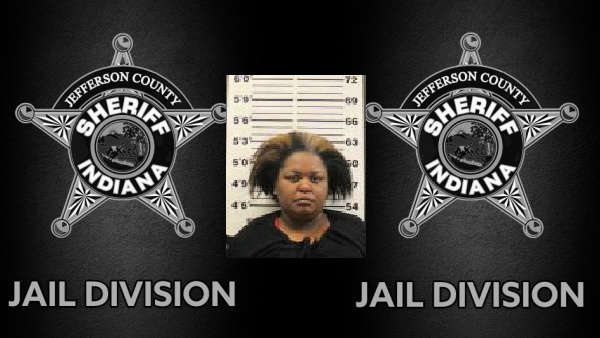 On January 13, 2023, at 1:28 am Deputy Logan Gray observed a vehicle operating in the area of State Road-56 and Clifty Drive.
Deputy Gray suspected the driver was intoxicated due to driving behavior. As the vehicle turned onto Clifty Drive it accelerated to speeds in excess of 75 MPH. The vehicle continued to operate in a reckless manner for several miles attempting to allude Deputies.
As the vehicle approached the City of Madison on Clifty Drive. Madison Police Department Sr. Patrolman Josh Nolan was able to effectively deploy a tire deflation device near the intersection of State Road-7 and Clifty Drive. The vehicle's driver's side tires were safely deflated.
Due to the successful deployment of the tire deflation devices. The pursuit ended safely.
The vehicle turned into a business at 630 Clifty Drive and stopped. The driver, a 42-year-old Tamikka Sharrell Lucius was taken into custody. She was transported to Norton King's Daughter's Hospital for medical evaluation due to intoxication.
While at the hospital the driver threatened law enforcement and medical staff.
She was remanded to the custody of the Jefferson County Jail on the following charges.
1 count: Operating While Intoxicated "OWI" with a previous conviction for OWI causing death (Level 5 Felony)
1 count: Resisting Law Enforcement (Level 6 Felony)
3 counts: Intimidation (Level 6 Felony)
3 counts: Resisting Law Enforcement (A Misdemeanor)
As well as numerous traffic citations including operating without a valid license.
Assisting Officer:
Deputy Dan Stevens
Deputy Josh Taylor
Captain Season Jackson
Sergeant Aaron Watson
Sr. Patrolman Josh Nolan
Patrolman Curtis Shelpman
Patrolman Kyle Potter
Patrolman Andrew Gibbs
Assisting agency: