We will continue to update this story.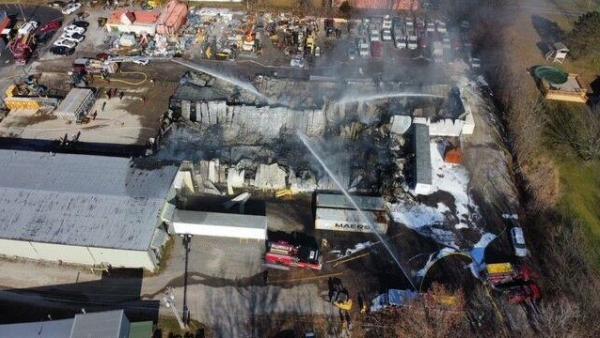 Photo Courtesy of Scott Co. Herald
(Scott County, Ind.) – Residents are urged to stay inside following a fiery explosion that occurred at Thomas Plastics in Scottsburg this morning.
The Scott County Emergency Management Agency has issued a warning for residents around the area of Thomas Plastics Machinery on U.S. 31 North.
Residents are asked to not use their air conditioners or have their windows open as they are not sure what kind of contaminants are in the air from the explosion.
According to Carey Huls from the Indiana State Police, at least one person was injured in the explosion.
We will continue to update this story.