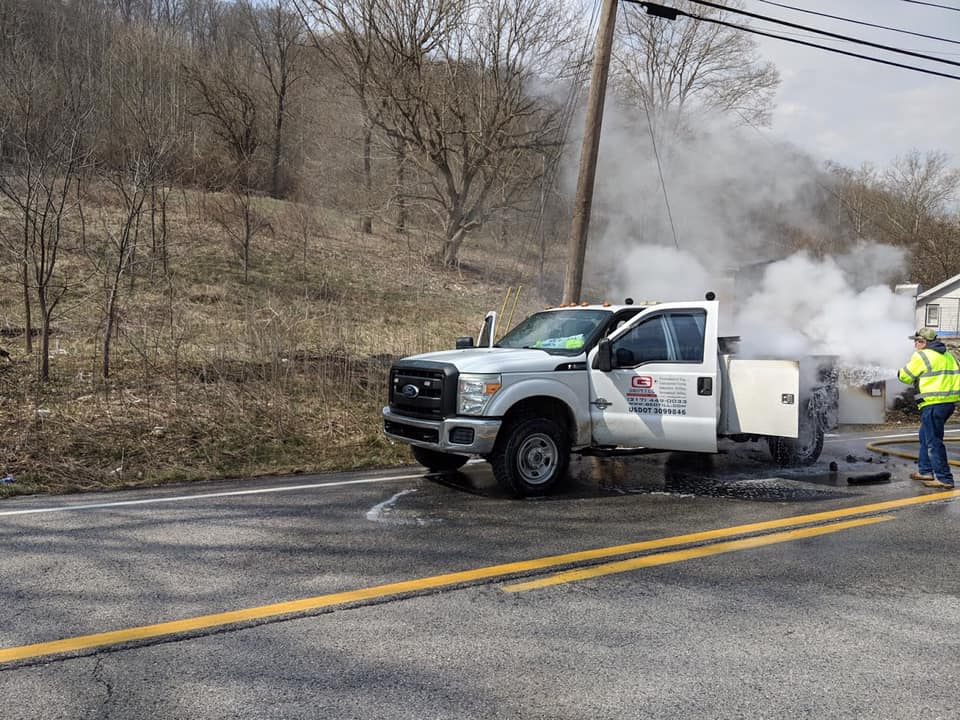 High 56 in Ohio Co.
On March 20, 2019 at approximately 12:14 p.m. Ohio County Sheriff's Deputies were dispatched to the 8000 block of State Road 56 North for a truck fire.
Upon the deputy's arrival he observed a commercial work truck on fire. The fire from the truck caused a grass fire near the vehicle that was extinguished by the deputy and fire department members.
The driver , Blake Sumler, of Madison, Indiana told deputies while traveling southbound on State Road 56 North he and his coworkers noticed smoke from the bed of the truck and pulled over.
No injuries were reported from the fire.
The Ohio County Sheriff's Office was assisted by the Rising Sun Police Department, Rising Sun Fire Department, Ohio County EMS, and Aurora Fire Department.