Trump along with Florida Line in town
If you are planning on attending either the Trump rally at U.S. Bank Arena or the Florida Georgia Line concert at Riverbend tonight, we suggest you leave very early and have a backup route planned.
The secret service does not release routes due to safety reasons but start looking for lane closures and whole roads/interstates shut down for short periods of time starting around 1:30 pm today.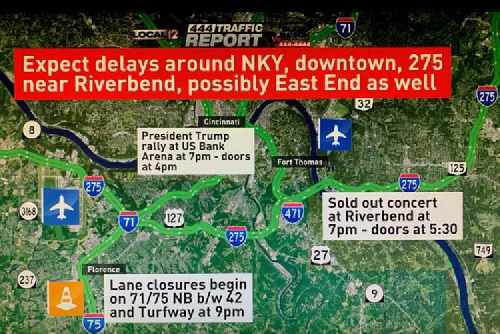 Also, on your return home I 75 will be closing lanes for construction also between 42 and Turfway.