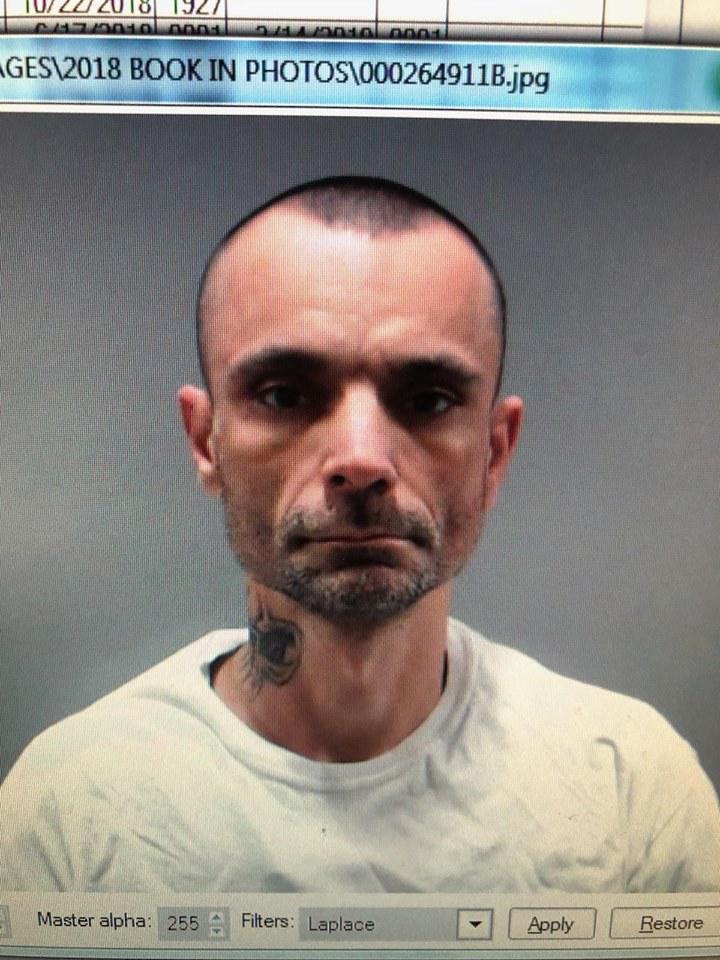 Subject caught
Jennings County authorities have located an escaped inmate after nearly 24-hours. Authorities say that 41-year-old Kim Lynn Patton was able to remove his restraints and escape the Jennings County Courthouse in Vernon on Friday. The Sheriff's Department announced Saturday afternoon that he had been captured by Sgt. Mike Mowery and Deputy Kyle Lee after acting on a tip from a concerned citizen.
Patton will be facing additional charges for the escape. Authorities say they will also charge any accomplices that might have helped Patton.
Inmate Kimlynn Patton has escaped from a Jail Officer in the area of the Courthouse in Vernon. Kimlynn was last seen wearing a black and white striped jail uniform.
There is a large police presence as we are actively attempting to locate him. Kimlynn was not armed at the time of his escape but should be considered dangerous. If you see this man or have any information on his whereabouts Dial 911 immediately.
If possible avoid the area for the time being.
Text-A-Tip:
Text JCE911 followed by your message, to 888777.