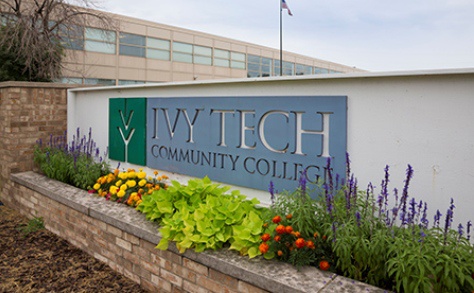 Several student internship experiences highlighted.
Ivy Tech Madison's Career Coaching and Employer Connections Department, formerly Career Development, is joining Indiana INTERNnet to celebrate interns around the State of Indiana and the importance of the internship experience through Indiana Intern Day 2020 on July 30th. In celebration, our campus is highlighting several Ivy Tech Madison student internship experiences.
Emerson Cardinal, Charles Austin Rowlett, and Kora Ferguson have been hired by Madison Precision Products (MPP) for a paid, Pre-Intern Training program that will run July 20-August 9. Students will be introduced to MPP production and processes by MPP company leaders and will be evaluated during these three weeks on attendance, attitude, and action.
Jadyn Rudd was selected by Eskenazi Health in Indianapolis to do a remote internship with Eskenazi Health's Volunteer Services department where she is assisting with the annual VolunTEEN program and helping the manager in onboarding prospective volunteers in the Eskenazi Health database. "Before this internship, I didn't quite understand how an average day was supposed to work. This internship has made me think more about what career I'd like to pursue," said Rudd.
Hunter Pomeroy currently has a maintenance internship at NUCOR Steel Gallatin in Ghent, KY, while pursuing his Associate of Applied Science in Advanced Automation Robotics Degree at Ivy Tech. Hunter began his internship in October, 2019.
Emerson, Austin, Kora, and Hunter began their journey at Ivy Tech during their junior year of high school in pathway programs designed especially for high school students. Like these students, pathway participants are given the opportunity to experience work-based learning and paid internship programs. Students can graduate from high school with Ivy Tech degrees and certifications in Industrial Maintenance, Welding, Information Technology, CNA, Pre-Nursing, and Business Administration.
"An internship is an opportunity for students to extend classroom learning to the workplace. Students will gain first-hand experience, explore a career path, develop professional skills, gain confidence, and will have a competitive edge when entering the job market after graduation," said Career Experience Coordinator, Beth McIlvain.
If you are interested in working with the Career Coaching and Employer Connections Department to create an internship that would serve both the student's learning and create a meaningful pipeline of talent to your organization, reach out to Beth McIlvain at bmcilvai@ivytech.edu. To learn more about high school pathway programs, contact Director of K-14 Initiatives Andrea McDole at amcdole3@ivytech.edu
-Courtesy of Ivy Tech Community College-