The charges in this case, stem from an investigation initiated on June 19, 2019.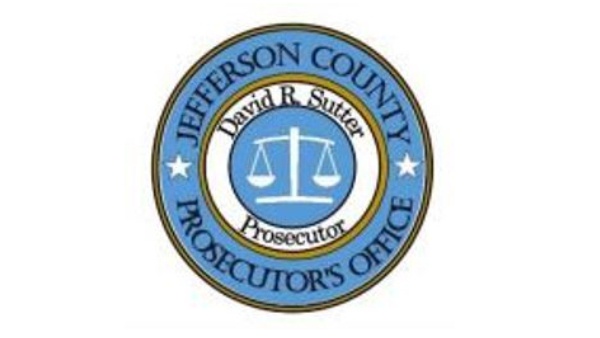 File Photo
(Jefferson County, Ind.) - A Jefferson County woman was sentenced Monday, August 3, 2020, in the Jefferson Circuit Court following a lengthy sentencing hearing. Elani Hines was convicted of Kidnapping, a level 3 felony, and sentenced to 12 years. Hines will serve six (6) years in the Indiana Department of Correction and will be eligible to serve six (6) years under supervision by Community Corrections.
The charges in this case, stem from an investigation initiated on June 19, 2019. Deputy Charles Miller of the Jefferson County Sheriff's Department received a report from a young female and her mother that the young female had been assaulted by two older girls. Deputy Miller interviewed the victim and observed bruises and swelling on her face, head, and hands. In addition, Deputy Miller observed that it appeared that parts of the victim's hair had been shaved off and some pulled out.
The victim advised that she had been staying at a friend's house when two young women, later identified as Elani Hines and Hailey Bartley arrived at the home. The victim advised that Hines and Bartley forcibly removed her from her friend's house, took her to the Hines residence and began beating her, especially in the head. The victim advised that the two then pulled her into the bathroom and began attempting to shave her head with clippers. The victim said Bartley also held a knife to her and told her if she told anyone she would have people from Indianapolis kill her. During the course of the investigation, officers learned of two potential witnesses to parts of the events. Interviews of those witnesses corroborated the victim's statement and led to the seizure of Bartley's mobile phone.
Further, Deputy Miller interviewed Hines who admitted her involvement.
Detective Yancy Denning of the Jefferson County Sheriff's Department arranged for Bartley's phone to be forensically analyzed. The phone analysis revealed photos and video of the incident stored on the device. Detective Denning described the photos and video from the phone as "quite disturbing" and as depicting "Hailey and Elani hitting, kicking, strangling and torturing" the victim over a period of time.
"Several factors came together bring Hines to justice," said Jefferson County Prosecutor, David Sutter. "The outstanding work of Jefferson County Sheriff's Department Deputy Miller and Detective Denning gave us the evidence we needed for a strong case." "I'm also impressed by the bravery of the victim in coming forward," noted Sutter. The victim participated in a forensic interview by the Children's Advocacy Center of Southeastern Indiana. This interview was a contributing factor in securing a conviction.
Prosecutor Sutter also specifically recognized and thanked those who worked with the victim after the assault, including CASA volunteer, Linda Zapp, and Dr. Lucinda Woodward. "Ms. Zapp and Dr. Woodward helped make sure the victim was cared for, and that her voice was heard in the courtroom during sentencing. Their work was invaluable."
Hines will serve the executed portions of her sentence at the Indiana Department of Correction. Bartley is scheduled to be sentenced on September 4, 2020. Regarding the sentence, Prosecutor Sutter said, "I hope the sentence here demonstrates that such conduct will not be tolerated in our community."