This sentence will include probation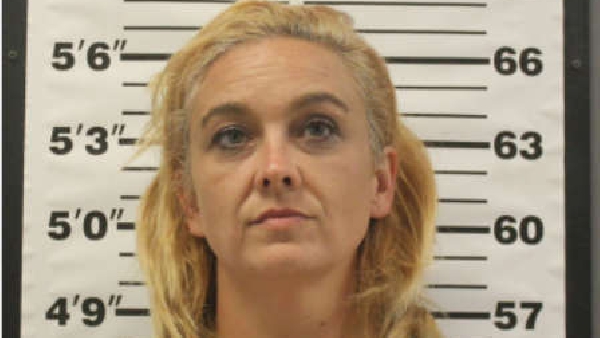 Jefferson County, Indiana (June 21, 2022) – A Madison woman was sentenced Wednesday, June 15th in Jefferson County Circuit Court to 12 years on a Level 2 felony charge of dealing methamphetamine, said Prosecutor David R. Sutter.
Katherine J. Lunsford, also known as Katherine "Kati" Mahoney, 37, received a sentence of 12 years to the Indiana Department of Correction with two years suspended to supervised probation overseen by Jefferson County Community Corrections.
Lunsford entered a plea agreement in May, said Prosecutor Sutter.
"This is a significant sentence and one that ensures a known drug dealer is out of operation," said Prosecutor Sutter. "This case would not have been possible without excellent police work. I am grateful for all the law enforcement agencies involved in this case, specifically Detective Mark Jenkins with the Indiana State Police, who devoted a tremendous amount of time and effort to ensure this was a solid case." The Indiana State Police was assisted by the Jefferson County Sheriff's Department, Jefferson County Prosecutor's Office, Switzerland County Sheriff's Department, and Jennings County Sheriff's Department.
Lunsford has two previous charges in Jefferson County for possession of methamphetamine, along with a conviction of resisting law enforcement.
She was arrested in March 2021, following an investigation that spanned several months. In October 2020, police determined Lunsford sold at least 10 grams of methamphetamine to an individual locally.
"Illegal drugs continue to plague our community and we are determined in our efforts to stop their devastating effects, one case at a time," said Prosecutor Sutter.