Arrests not related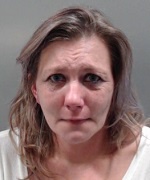 ( Photo courtesy of Jennings County Sheriff's Department)
A Dupont woman is under arrest, accused of firing a handgun as vehicles passed on the road including a state conservation officer's truck. 41-year-old Sara R. Murphy was arrested on preliminary felony charges of criminal recklessness with a firearm and intimidation with a deadly weapon over the Friday night incident on County Road 500E.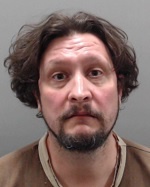 ( Photo courtesy of Jennings County Sheriff's Department)
A North Vernon man is accused of pulling a handgun and threatening his family members on County Road 750W in the Hayden area. 41-year-old Tracy Chadd is facing a preliminary charge of intimidation with a deadly weapon. Chadd was arrested without incident and several firearms were taken from the home.