The warrant stems from a report of stolen x-box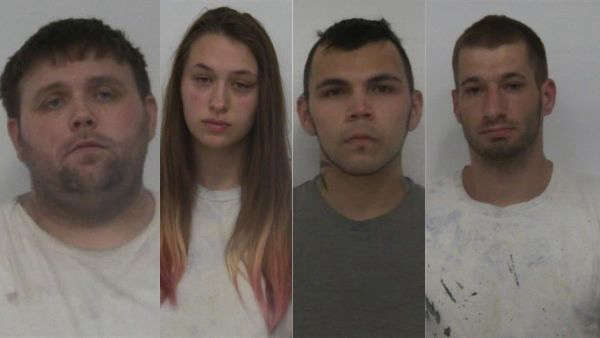 On March 11th, 2022, Jennings County Deputies began an investigation involving a theft that had occurred in Country Squire Lakes. The victim reported that a known male had stolen an X-Box, an Apple an I-Phone, an Apple I-Watch and keys to the victim's car.
On March 12th, 2022, while pursuing leads on the stolen property, Deputies made contact with Nicholas Payne, the suspect in the theft. It was discovered during the investigation that Payne had an active Jennings County Arrest Warrant for failure to appear for a sentencing hearing on an armed robbery charge. Payne was subsequently taken into custody on the arrest warrant
On March 14th, 2022, the investigation led to the execution of a Jennings County Search Warrant at a residence in Country Squire Lakes. During the search, the stolen X-box was located. Deputies also located and recovered approximately ¾ of a pound of Crystal Methamphetamine, several Oxycodone tablets, various drug paraphernalia and approximately $6000 in US Currency.
The following individuals were taken into custody as a result of the search warrant on the following preliminary charges:
-Nicholas Payne
Theft – Level 6 Felony
Jennings County Arrest Warrant (FTA/Sentencing Armed Robbery)
-Brian Loos
Dealing Methamphetamine – Level 2 Felony
Possession of a Narcotic Drug – Level 6 Felony
Maintaining a common nuisance – Level 6 Felony
Receiving stolen property – Level 6 Felony
-Ezra Engle
Maintaining a common nuisance – Level 6 Felony
Indiana State Parole Warrant
-John Blount
Possession of Methamphetamine – Level 6 Felony
Possession of Paraphernalia – Class B Misdemeanor
Visiting a common nuisance – Class B Misdemeanor