U.S. Department of Education selected West Kentucky and Green River Regional educational cooperatives for funding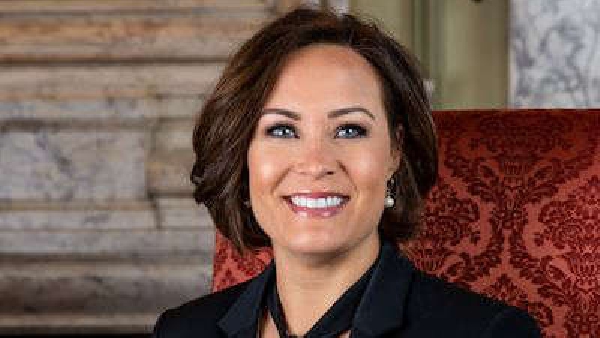 EDDYVILLE / BOWLING GREEN, Ky. (May 22, 2023) – Today, Lt. Gov. Jacqueline Coleman joined students and local educational leaders to announce nearly $17 million in federal funding that will increase access to school-based mental health services.

The U.S. Department of Education selected two educational cooperatives that applied for funding. The West Kentucky Educational Cooperative (WKEC) will receive $2.9 million over five years and the Green River Regional Educational Cooperative (GRREC) will receive $13.9 million over five years.
"As a teacher, I dedicated my career to serving my community from the classroom," said Lt. Gov. Coleman. "In our education-first administration, Kentucky's students and their well-being remain top of mind. Now is the time to invest heavily in our students – beyond the tangible objects like facilities and books. I applaud the U.S. Department of Education for this funding, the educational cooperatives for their leadership and the participating school districts for prioritizing their students' mental health."
WKEC will use the funding to create Partner and Connect: MSU/WKEC Mental Health Providers Academy. Through the program, WKEC will partner with Murray State University to train and credential 30 mental health providers and place them in 14 school districts in the region.
"WKEC is thrilled to be able to offer this opportunity to train mental health counselors through our recently received grant," said Gretchen Wetzel, executive director of WKEC. "These grant funds will be used to allay the cost associated with counselor certification through Murray State University. We will be able to provide opportunities to fourteen school districts to increase their mental health counseling services, and that is just what districts in our region need right now."
"As school districts navigate the educational landscape in a post-pandemic environment, this innovative concept and partnership between the WKEC, Murray State University and local school districts will strengthen our ability to educate students in the region," said Dr. David Meinschein, superintendent of Livingston County Schools. "There is a critical need to increase access to school-based counseling professionals and provide additional mental health training to other staff. As a Regent of Murray State University, I am proud of the work taking place. As a superintendent of a local school district, I am thankful to have the support of the WKEC and MSU."
GRREC will use the funds to initiate Project ACCESS (Acquiring Clinical Counselors for Equitable Student Services in Mental Health). In partnership with Western Kentucky University, GRREC will recruit, train and hire 45 licensed mental health counselors who will serve students in all 184 schools in the GRREC region.
"The Project ACCESS grant empowers us to create a significant, positive influence on students' overall well-being," said Bart Flener, executive director of GRREC. "By fostering collaborations with the community and implementing innovative approaches, we are defining a new benchmark for exceptional mental health support in educational environments. We will join forces to nurture a healthier and more resilient future for our youth."
"Receiving the Project ACCESS grant is a significant milestone in our mental health journey," said Todd Hazel, Project ACCESS director. "With this grant, we are empowered to create a transformative impact on students' well-being, paving the way for a healthier and more resilient future for our youth. Through strategic community partnerships and innovative approaches, we are setting the standard for exemplary mental health support in educational settings. Together, we will build a brighter tomorrow for our students, fostering their growth and success."
"We live in a society ever-increasing in complexity," said Dr. Corinne Murphy, dean at WKU College of Education & Behavioral Sciences. "The resulting increase in mental and behavioral health needs is apparent in our communities and our schools. WKU is proud to join GRREC in assisting school districts to access highly skilled mental health professionals eager to assist schools with establishing healthy school-wide environments in which students can grow and learn. These professionals are also prepared to assist with the more acute needs of students experiencing challenges in their day-to-day lives. The impact of Project ACCESS will be felt daily in the halls of our schools and the communities they support."
As a former teacher, student mental health is a priority for Lt. Gov. Coleman. For the past two years, she has worked with students from the Kentucky Department of Education Commissioner's Student Advisory Council to address the student mental health crisis brought on by the COVID-19 pandemic. Together, they hosted 10 summits across the commonwealth, hearing from students on resources and support they needed. The students collected data and developed policy recommendations that were presented to the Kentucky legislature. More about this process can be found here.
To learn more about the U.S. Department of Education funding, visit here.