Congratulations to the winners, and thank you for the nomination!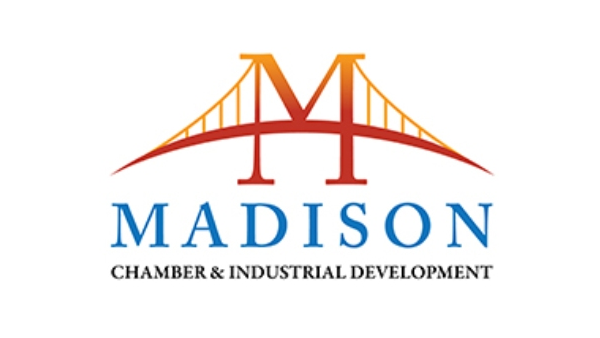 (Madison, Ind.) - The Madison Area Chamber of Commerce determined the winners of its third annual "Madison's Best" competition for 2020. Fifty-one categories were presented to the public for popular voting over the past month. The Chamber received over 1,000 submissions. The top businesses in each "Madison's Best" category are:
Sweet Treats & Cafes: Cocoa Safari Chocolates
Grocery: Kroger
Place for Lunch: The Red Pepper
Place for Dinner: Harry's Stone Grill
All Around Restaurant: Harry's Stone Grill
Caterer: The Red Pepper
Liquor, Wine, or Beer: Mad Paddle Brewery
Event Venue: The White Barn Venue
Lodging: Clifty Inn
Realtor: F.C. Tucker/Scott Lynch Group
Apartments & Rentals: Suggett Schmidt Properties
Commercial Properties: F.C. Tucker/Scott Lynch Group
Education: Madison Consolidated Schools
Youth Programming: Boys & Girls Club of Jefferson County
Dentist: Butler Family Dentistry
Care Provider: King's Daughters' Health
Special Needs Services: All Kids Can
Nursing Home/Assisted Living/Senior Community: River Terrace Health Campus
Massage Therapy: Eco Massage
Recreation/Fitness: Clifty State Park
Automotive Service: Koehler Tire
Place to Buy a Car: Craig Toyota
Heating & Cooling Company: Steinhardt Heating & Air Conditioning
Construction/Contracting: Sedam Contracting
Industrial Supplies & Equipment: Madison Winsupply Company
Manufacturing/Production: Super ATV
Transportation: Madison Municipal Airport
Attraction: Madison Chautauqua Festival
Personal Service: Mane Attractions
Pet Services: The Pets Doc Veterinary Clinic
Home & Garden Retailer: Tractor Supply
Furniture/Appliance Retailer: Bear's Furniture Gallery
Apparel/Footwear Retailer: Shoe Sensation
Specialty & Gift Retailer: Christy's Candles & Gifts
Attorney: Alcorn, Sage, Schwartz, & Magrath
Insurance Provider: Farm Bureau Insurance
Investment Services: Edward Jones - Chad Lewis
Bank: German American Bank
Mortgage Lender: Geneva Financial
Accountant: McKay Accounting
Advertising/Marketing: 95.3 WIKI
News Provider: 95.3 WIKI
Creative Design & Products: Heitz Sign Company
Professional Services: Morgan & Nay Funeral Centre
Title Service: Madison Land Title
Office Supplies & Services: Office Shop
Employment Services: WorkOne Southeast
Computer/Telecommunications: Microdome
Best Real Estate Agent: Nancy Sobeck - F.C. Tucker/Scott Lynch Group
Best Teacher: Jill Koren - Ivy Tech Community College
Best Boss: Monica Nolan - Steinhardt Heating & Air Conditioning
'We are thrilled to recognize the excellence of businesses and professionals in our community, especially during 2020," said Executive Director, Emilee Roberts. "We are incredibly fortunate to have many passionate community members, and strong businesses that continue to make an impact and difference.

Congratulations

to all of the winners, and thank you to everyone who voted! We hope that our area businesses continue to compete for 'Madison's Best' each year!"
The Madison's Best competition featured over 300 area businesses. Some winners are continuing their winning streak from 2018, and some are receiving their title for the first time. 2020 winners will be featured as the 2020 Madison's Best business in their category on www.madisonindiana.com as well as in the fourth edition of the "Guide to Madison Indiana Area." Winners will also receive an official "Madison's Best" certificate and badge. All winning businesses will be linked to the Madison's Best web pages through the business directory, starting next week.