Photo WIKI Radio
Damages Pine Lodge Motel
At approximately 12:30am on February 11th, the Madison Fire Department and the Madison Police Department were dispatched to 939 Lanier Drive for the report of a structure fire.
First arriving units reported heavy smoke conditions throughout the roofline. The fire was contained to one unit and maintenance storage room.
However, the attic space over half of the structure was partially involved with fire.
There were two other rooms that sustained water and smoke damage. Initially there was one of the involved rooms that was believed to be occupied, which is was confirmed not to have been at the time of the fire.
The cause of the fire is still under investigation by the Madison Fire Department.
Responding agencies include the Madison Fire Department, Madison Police Department, KDH EMS and American Red Cross.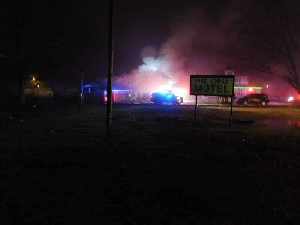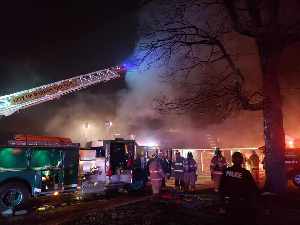 Madison Fire Department Photos