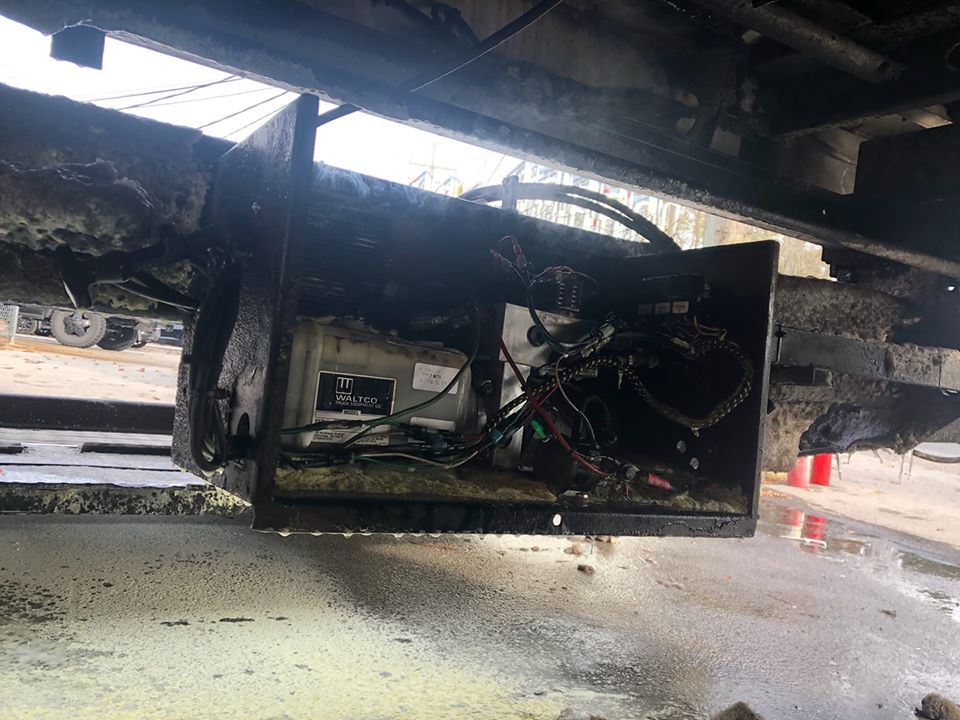 Contained to control system
At approximately 3:05 on Wednesday November 13th, the City of Madison Fire Department responded to the area of Inglis Street near Branch Street for the until report smoke coming from a semi trailer.
First arriving units reported a slight haze in the rear cargo door area.
It was found to be only the lift gate electrical control system which had shorted and cause a small electrical fire.
The damage was limited to the control system only.