The investigation began on October 29, 2020.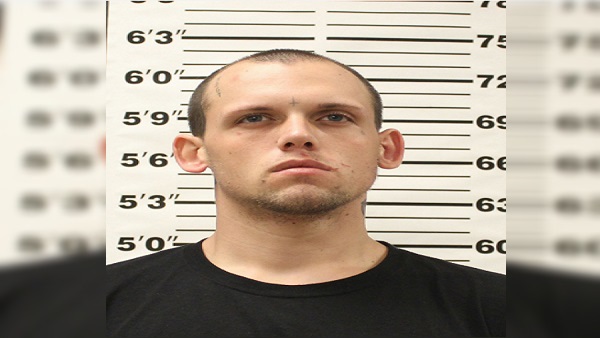 Jacob Edwards. Photo Provided.
(Madison, Ind.) – ON March 3, 22-year-old Jacob A. Edwards was convicted of Battery of a Pregnant Woman Resulting in Bodily Injury (level 5 felony) in the Jefferson County Circuit Court.
This trial was the first in Jefferson County since the Supreme Court authorized jury trials to resume following the COVID-19 shutdown.
Jefferson County Prosecutor David Sutter shared the following comments at the conclusion of the trial, "I want to extend my appreciation to the jury for their service in this case as well as the Venture Out Business Center for providing a trial venue that allowed our proceedings to continue per state protocols. I also want to thank the Jefferson County Sheriff's Department for providing security during the trial.
I want to particularly thank Chief Deputy Prosecutor Melissa Campbell and Detective Kyle Cutshaw for their assistance at trial and the excellent police work that led to this conviction. Finally, I want to thank the victim for coming forward and testifying and the citizen who provided video footage of the crime," said Sutter.
The investigation began on October 29, 2020, at approximately 9:25 a.m. when police were dispatched to Kings Daughters Hospital in Madison. Officer Joseph Gibson with the Madison Police Department responded to interview the victim of a reported battery that occurred at Presidential Estates apartments.
The victim was 6 months pregnant at the time of the incident and reported that she had been battered by Jacob Edwards and 24-year-old Breanna Hensley at the apartment complex. The victim stated that she and Edwards had gone to get food earlier in the morning and parked in a parking lot of Tractor Supply, where they got into a minor argument. The victim told police Edwards then drove to Presidential Estates where they began arguing again over her not wanting to engage in a relationship with Edwards while he was involved with another woman. The victim then told police Hensley pulled up during the argument and it was at that time that Edwards struck her and that both Hensley and Edwards knew of her pregnancy.
The victim described the incident as causing her to blackout and lose consciousness. She reported she was held down and struck multiple times inside the vehicle. She told police that Edwards and Hensley exited her vehicle and left together after the assault.
During the investigation, police reviewed surveillance footage provided by a citizen captured from a nearby apartment. In the footage, Edwards could be seen striking the victim several times while she was still in her vehicle. The entire assault was caught on video and lasted approximately six (6) minutes. Hensley can be heard on the video saying, "Jake, get off her, get off her," and then asking him to go. The video also shows the two exiting the victim's vehicle and leaving together.
"This battery left a pregnant woman with bodily injury. The defendant knew she was pregnant and proceeded to batter her. It's never okay to batter someone, but it is particularly terrible to harm a female, knowing full well she is carrying a child," said Prosecutor Sutter.
Edwards was arrested on October 29, 2020, and held at the Jefferson County Jail where he has remained pending trial. Edwards was also found guilty of the habitual felony offender enhancement due to his prior unrelated felony convictions. While incarcerated, Edwards was charged with Battery Resulting in Moderate Bodily Injury as a Level 6 Felony for assaulting another inmate. Following his conviction, he entered a guilty plea on the additional battery charge. Edwards was also on probation on the date of both offenses and entered an admission to violating his probation following the guilty verdict.
A sentencing hearing has been set for March 29th, 2021 at 2:30 p.m. Edwards is facing up to 12 years for the Level 5 Felony and habitual offender enhancement and accepted 4.5 years in his plea to the unrelated jail battery and probation violation, for a total of up to 16.5 years.