Stop in for lunch before the Madison High School boys basketball games that same afternoon against Batesville.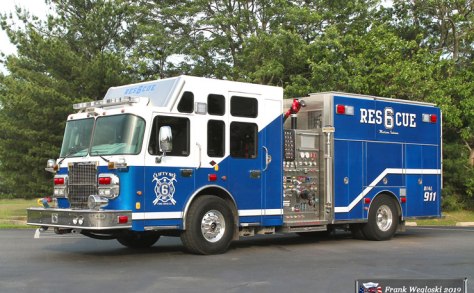 Photo Courtesy of indianafiretrucks.com
(Madison, Ind.) - The City of Madison Volunteer Fire Department No. 6 will be hosting a chili dinner fundraiser.
The fundraiser will take place on Saturday, February 8 from 11 a.m. to 2 p.m. at the firehouse located on 631 Clifty Drive, right next to Madison High School.
The ticket price will be $6 for adults and $4 for children ages 4 to 12.
The menu includes chili, sloppy joe or a hot dog, as well as cornbread or chips and a drink and dessert.
This will be a great way for the community to not only show their support but get to know the volunteer firefighters.
There will be firefighter personnel on hand to explain the different types of apparatus and personal protection equipment used in our city.
You can also take your own picture on Rescue 6.
All proceeds go to the general operating fund for the Clifty Volunteer Fire Department No. 6 that is used to keep both firefighting and rescue equipment up to date for the service of the community.
If you have any questions or would like additional information please call 562-572-4309.