Up to 85% of car seats are misused nationally.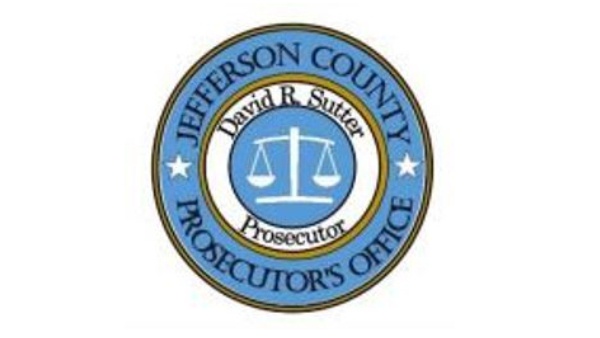 (Madison, Ind.) - September is Baby Safety Month. We, of course, want to take every opportunity to keep the most precious members of our community safe and secure. Two ways we can do this are ensuring proper use of car seats and creating safe sleeping conditions.
Up to 85% of car seats are misused nationally. In Indiana, all children under the age of 8 must be properly restrained in a child safety seat or booster seat pursuant to the child restraint system manufacturer's instructions. Children under the age of one year and less than 20 lbs. must be restrained in a rear-facing child safety seat. Many newer seats will restrain a child rear-facing up to 30-35 lbs. Children that are at least one-year-old and 20 lbs. may be restrained in a forward-facing child safety seat with an internal harness system. Children at least 30 lbs. may use a booster seat, but parents are encouraged to keep their children restrained in a forward-facing seat until at least 40 lbs.
For the best possible protection, it is recommended that children ride in the back seat until age 12. If a child under 12 must be seated in the front, the child should be restrained in an age-appropriate child safety seat and the vehicle seat should be pushed back as far as possible. Never place a rear-facing car seat in the front seat of a vehicle with an airbag. Children of all ages must be properly restrained either by using a seat belt, or a child restraint system, such as a car seat or booster seat.
Aside from proper sizing for the child, child safety seats must be properly secured to the vehicle's seat belt or LATCH system and should not move side to side or forward more than one-inch. The retainer clip that connects the two shoulder harness straps must be kept at the child's armpit level, and harness straps must be kept snug.
I encourage all parents to take the time to make sure the car seats they use are properly installed and properly sized to fit their child.
Another important factor for baby safety is safe sleeping. The Indiana State Department of Health has important recommendations for ensuring safe sleeping conditions. These are easily remembered as A-B-C. To sleep safely, infants should sleep alone, on their back, in a crib.
A is for alone. Infants should always sleep alone. The American Academy of Pediatrics warns that babies should never go to sleep with anyone or practice co-sleeping, as this raises the risk for suffocation. Alone also means the crib should not have anything in it. The crib should be free of toys, stuffed animals, pillows, bumper pads and blankets.
B stands for back. Infants should always sleep on their backs on a firm surface with a tight-fitting bottom sheet. Soft surfaces like cushy mattresses or sofas are not safe places for a baby to sleep.
C stands for crib. The safest place for a baby is in a crib or bassinet – not a bed or sofa. The infant should sleep in a crib that meets current safety standards from the U.S. Consumer Product Safety Commission. Babies should not have pillows, comforters, quilts or other soft items beneath or on top of them.
I also encourage all parents to ensure that they have created safe sleeping conditions for the children in their care.
As your prosecutor, I will always continue the efforts of my office to protect the most vulnerable members of our community. With your help, keeping babies safe through proper car seat usage and safe sleeping practices, we can make sure children in our community grow to be happy and healthy.