There is no foul play expected.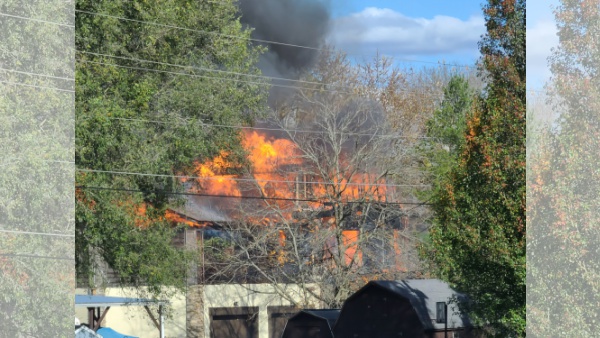 (Milton, Ky.) - At approximately 1:58 p.m. yesterday, crews with Milton Fire and Rescue along with multiple other agencies responded to the report of a structure fire. Upon arrival, crews found a two-story residential structure with heavy fire coming from the front doorway and roofline.
Crews worked for several hours to extinguish the flames. High winds at the time and other factors contributed to the fire spread making the residence a total loss. The painter who was inside of the home was not injured.
The owner who is from Indianapolis was not home at the time of the fire, the fire cause has not yet been determined, but there is no foul play expected.