Kings Daughters Health
King's Daughters' Health and the Healthy Communities Initiative of Jefferson County are proud to announce that Keith Howard has assumed the role of HCI Coordinator, effective January 7, 2019.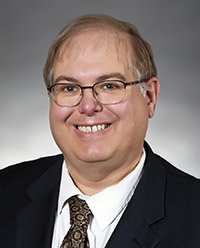 Keith most recently served as the Vice President of Student Affairs for the Colorado Community College System. He also previously served as the Senior Student Affairs Officer for the four campuses of Ivy Tech Community College Northwest, Indiana. Keith's professional experience includes leadership and strategic planning, professional presentations, data analysis, and grant writing.
Keith has a Bachelor's degree from DePauw University; a Master's in Public Affairs from Indiana University, and has completed all requirements for a Doctorate of Education except the dissertation from Indiana University. Keith and his wife, Karen, recently relocated to Madison to be closer to family after living and working out of state for several years. They have one adult son who lives in Chicago.