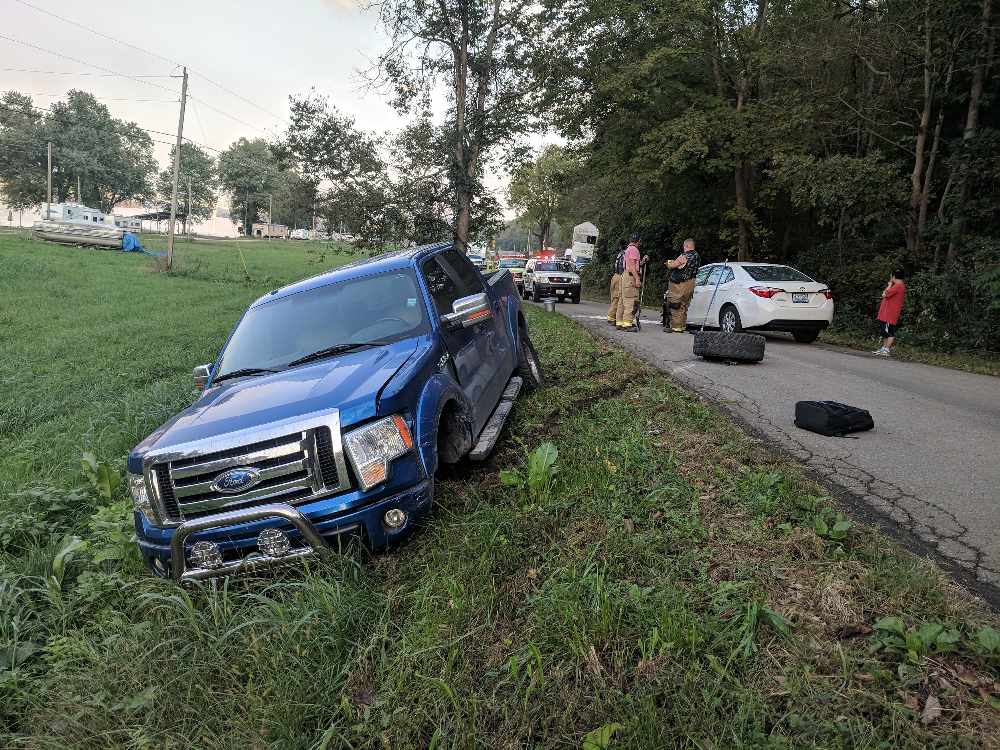 Milton Fire & Rescue photo
Coopers Bottom Rd.
Sunday evening, Milton Fire & Rescue responded to the report of a two vehicle injury accident in the 1200 block of Coopers Bottom Rd.
Crews arrived on scene and found two vehicles had hit head on.
Both operators were checked by EMS and declined treatment and transport.
The driver of a Toyota Corolla was heading East on Coopers Bottom Rd when he crossed into the oncoming lane of a Ford truck going West. The impact tore the drivers side front wheel off the Ford truck.
Fire crews assisted with clean up of debris and assisted blocking the roadway until the vehicles could be removed. Milton Fire & Rescue, Trimble County EMS and the Kentucky State Police were all on scene.