Community spread has been traced back to social events like weddings, birthday parties, and large friend/family gatherings.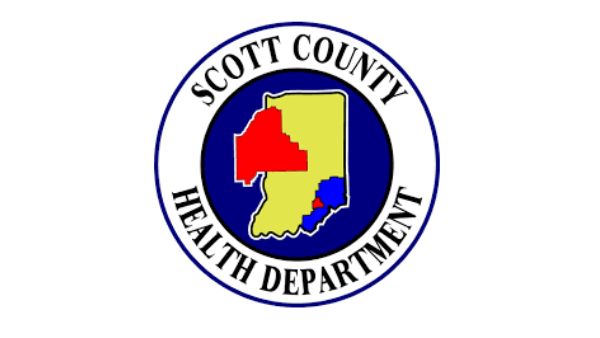 (Scott County, Ind.) - Over the last several weeks Scott County has been reporting record high COVID-19 cases. The Scott County Health Department was notified yesterday by the Indiana Department of Health (IDOH) that the county would be moved from a "yellow" advisory level to an "orange" level on the Indiana Department of Health County Metric Dashboard map. The dashboard map can be found here https://www.coronavirus.in.gov/2393.htm. Information on how metrics are calculated can be found here: https://www.coronavirus.in.gov/…/CountyScoringMapDetails.pdf . Community spread has been traced back to social events like weddings, birthday parties, and large friend/family gatherings.
K-12 Schools
In-person school for grades K-12 can remain operational. Dr. R. Kevin Rogers, Scott County Health Officer, stated " We are not seeing much spread in school-aged children due to families, children, and school personnel following the established COVID school precaution plan. We know how beneficial attending school is for children and their working parents. Therefore I feel it is important to continue this for as long as we can."
All sporting event or extra circular activity will be allowed to have limited spectators. The spectators will be limited to only those with tickets, and each student/athlete involved in the event will only be allowed (2) tickets. Contact your school district for information on how to purchase tickets.
Events Limited to 250 People
Starting Friday, November 6th all events (inside and outside) are limited to 250 people. If this limit affects any business you are encouraged to reach out to the health department for further guidance. All businesses should review their COVID-19 precaution plans and update them appropriately.
Protect Yourself and Others
COVID-19 spreads easily from person to person, mainly by the following routes:
Between people who are in close contact with one another (within 6 feet).
Through respiratory droplets produced when an infected person coughs, sneezes, breathes, sings or talks.
Respiratory droplets cause infection when they are inhaled or deposited on mucous membranes, such as those that line the inside of the nose and mouth.
People who are infected but do not have symptoms (pre-symptomatic) can also spread the virus to others.
Cover your mouth and nose with a mask or face shield when around others, especially within 6 feet of others.
Monitor your health daily and get tested if you are experiencing symptoms or have been exposed.
Those who are positive must self-isolate for 10 days. Those who are exposed must quarantine for 14 days after their last known contact with a positive case.
Scott County will combat the spread of this virus by working together to follow public health guidelines and requirements. For any questions or concerns reach out to the Scott County Health Department.