WIKI Country Gold Show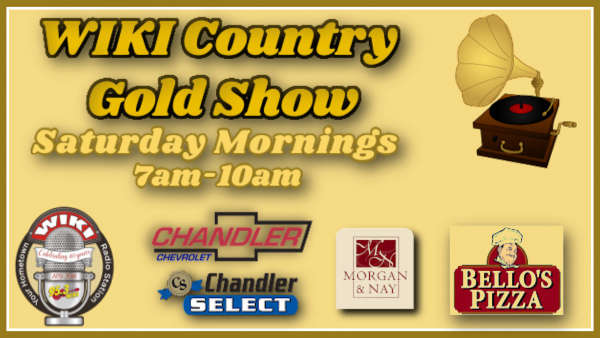 Your Weekly Trip Down Memory Lane
Take a stroll down a country road back in time to when running barefoot and drinking from a water hose was still safe. Three hours of music from times gone by. Classic Country songs from the 1950's through the early 1990's. Listen in every Saturday Morning from 7am to 10am.
Robb is your weekly Guide on your Trip Down Memory Lane
Your Weekly Trip is Driven By:
Bello's Pizza, Morgan & Nay Funeral Centre, Chandler Chevrolet, and Chandler Select
Wanna hear a special song?
Send in your request by emailing info@953wiki.com