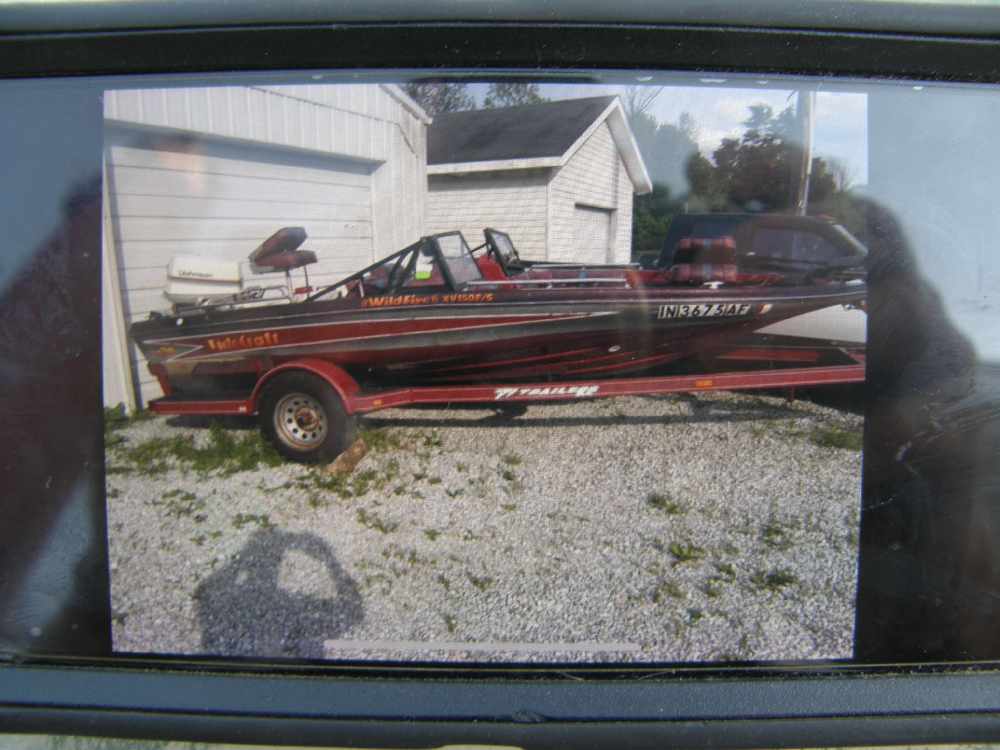 New Marion area
The Ripley County Sheriff's Office is investigating the theft of a boat and trailer from Michigan Road in the New Marion area.

Some time between Friday, July 12th and Sunday, July 14th, someone took a maroon with white pin stripe trailer with no registration plate containing an 18 foot 1984 maroon and silver Runabout boat.

The boat has a maroon interior and a white 140 horse power V4 Johnson outboard motor. The names of Tide Craft and Wildfire XV150 F/S are on the sides of the boat in black lettering.