Florida man arrested on Murder charges following pursuit by Kentucky State Police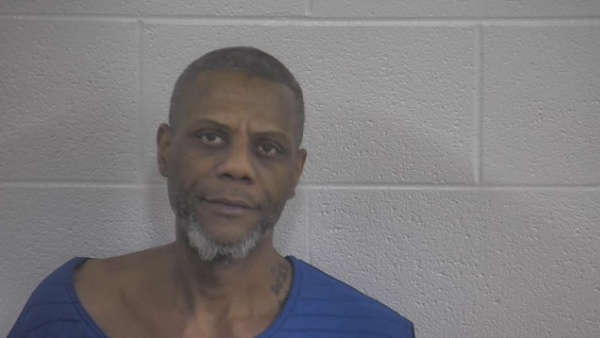 ***UPDATE*** (January 19, 2023) The Kentucky State Police Post 11 London has positively identified the victim in this investigation and the next of kin has been notified. The victim has been identified as Rachel Louise Carder, 53 years old of Huntington, WV. This case remains under investigation By Post 11 London Detective Ryan Loudermilk.
LONDON, Ky. (January 18, 2023) – The Kentucky State Police attempted to conduct a traffic stop on I-75 South near the 83-mile marker in Madison County just after 10:12 AM today. The initial investigation indicated that the vehicle's operator was driving carelessly.
The Trooper activated his emergency equipment and the vehicle initially stopped. Once Troopers approached the vehicle the unknown driver sped off and continued traveling south on I-75 at a high rate of speed through three counties. The fleeing vehicle struck several Kentucky State Police vehicles. In an effort to stop the vehicle a legal intervention maneuver was performed by KSP, and the fleeing vehicle became disabled at the 45-mile marker southbound in Laurel County. The driver, David Maurice Reed, 54 years old of St. Petersburg, FL, was arrested at that time without further incident.
Further investigation after the stop revealed a deceased female, who has not been positively identified at this time, located inside the vehicle. The cause of death is undetermined at this time, and foul play is suspected. The unknown female will be sent to the Kentucky State Medical Office in Frankfort for an autopsy.
Reed was charged with the following:
-Murder- Domestic Violence
-Tampering with Physical Evidence
-Abuse of a Corpse
-Fleeing or Evading Police 1st Degree
-Criminal Mischief 2nd Degree
-Wanton Endangerment 2nd Degree Police Officer
-Careless Driving
-Resisting Arrest
-No Operator's License
Detective Ryan Loudermilk is continuing the investigation he was assisted by Kentucky State Police personnel, The Laurel County Sheriff's Office, Mount Vernon Police Department, and the Laurel County Corners Office.