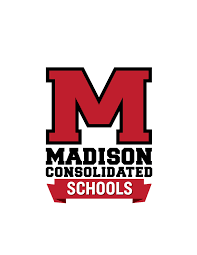 Madison Consolidated High School & Community Foundation Partner to Grow Contest Scholarships
Madison Consolidated High School (MCHS) and the Community Foundation of Madison & Jefferson County are partnering to raise $108,000 for the recently established Custer Oratory Contest Scholarship Endowment. Grants from this endowment will be used to provide scholarship awards for contestants of the annual contest. The campaign is off to a great start thanks to lead donors including participants, their family members, classmates, and contest coaches. The fundraising campaign will continue through April 2019 in preparation for the 108th contest.
"We will still conduct the Custer Contest as we always have," said Madison Consolidated Schools Superintendent Dr. Jeff Studebaker, "but we need for the funds to grow in order for the scholarships to be of greater value for the students."
"It is an honor to have the opportunity to make this storied tradition at MCHS even better," stated Bill Barnes, President & CEO of the Community Foundation. "I am grateful for those who have already contributed to the new endowment, and hope participants from every graduating class will make a donation to help future generations of Custer Contest Participants."
Community members are invited to contribute to the campaign in honor or in memory of past participants or coaches. Checks may be made out to CFMJC with "Custer Contest" in the memo line. Gifts may also be made online at www.cfmjc.org/give_now.php.
In 1911, A.S. Custer established the annual contest with a $1,000 gift. The contest is open to the top five students in the senior class who have attended MCHS for four years. The first contest was held in 1912.
The Community Foundation of Madison & Jefferson County is a 501(c)3 public charity, established in 1991 by a group of local volunteers. The Community Foundation fulfills the mission of building a strong, vibrant community by helping donors provide perpetual funding for the people, projects, and passions of Jefferson County. Since the Foundation's creation, over 225 permanent funds have been established.
For information about the Community Foundation, contact Bill Barnes at (812) 265-3327, email bill@cfmjc.org, or visit the Foundation's website at www.cfmjc.org.