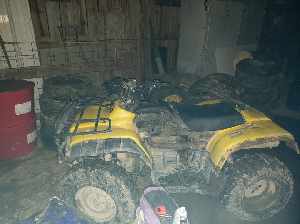 KY 389 area
For the past weeks, two Carroll County Deputies have been investigating the thefts of Stihl Tools, and a stolen 4-wheeler.
Through investigation, the deputies were able to locate the stolen 4-wheeler, several chain saws and weed eaters on KY 389.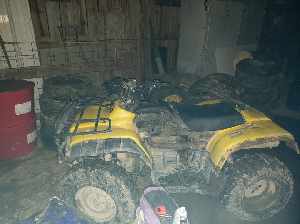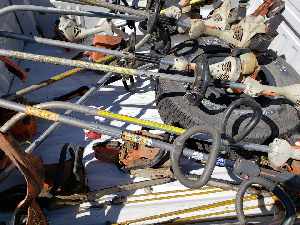 During the initial investigation, deputies discovered a subject with outstanding Owen County Warrants and took him into custody.
A search warrant was executed on the storage building and several items including firearms were seized.
One individual has been arrested for receiving stolen property and possession of firearms by a convicted felon.
He was lodged in the Carroll County Detention Center. Several of the stolen items have been returned to the owners. The investigation continues.