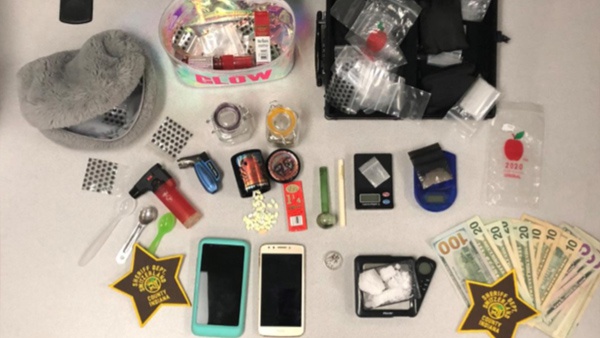 Help from the public
On the morning of 01/08/2019, Switzerland County Sheriff deputies responded to a suspicious person report at a business in the East Enterprise area. Once on scene, deputies located Jessica K. Jewell seated and seemingly asleep in a vehicle and observed Jewell with an alcoholic beverage bottle and drug paraphernalia in her lap.
While the investigation was taking place, Jewell escaped from a police vehicle and fled on foot but was eventually found nearby and taken into custody.
Deputies were able to locate and recover a large amount of methamphetamine and other items associated with drug dealing, numerous prescription medications, marijuana, and drug paraphernalia from Jewell's vehicle.
Jewell is currently incarcerated in the Switzerland Co. Detention Center on a $25,000 cash bond and is facing the following charges:
---Dealing in Methamphetamine Level 2 Felony
---Possession of Methamphetamine Level 3 Felony
---Escape Level 5 Felony
---Possession of Narcotic Drug Level 6 Felony
---5 counts Possession of Controlled Substance Class A Misdemeanor
---Possession of Marijuana Class B Misdemeanor
---Possession of Paraphernalia Class C Misdemeanor