State Tournament runs May 24th through June 17th
A field of 389 teams will begin play later this month as the pairings for the 56th Annual IHSAA Baseball State Tournament Series was announced Sunday evening.
Sectional games begin Wednesday, May 24, and continue through Memorial Day (Monday, May 29), with regionals on Saturday, June 3.
This year's state tournament has a different format than in previous years as the regional round and semi-state round have essentially switched
The regional is now a single-game with two championship games being played back-to-back in a doubleheader format at the same site. The semi-state becomes a two-round affair with the winner advancing to the state championship game
The four state championship games will be played at Victory Field in Indianapolis, home of the Triple-A franchise Indianapolis Indians, for the 25th year overall. This year's games will be played in a doubleheader format on Friday, June 16 and Saturday, June 17.
Sectionals Dates: May 24-29, 2023. Times: Determined by host school. Admission: $7 per session; $15 all sessions (All session tickets may be provided for tourneys with three or more sessions). Children age 5 and younger admitted free
Here is how local teams drew in the sectional
#30 AT MADISON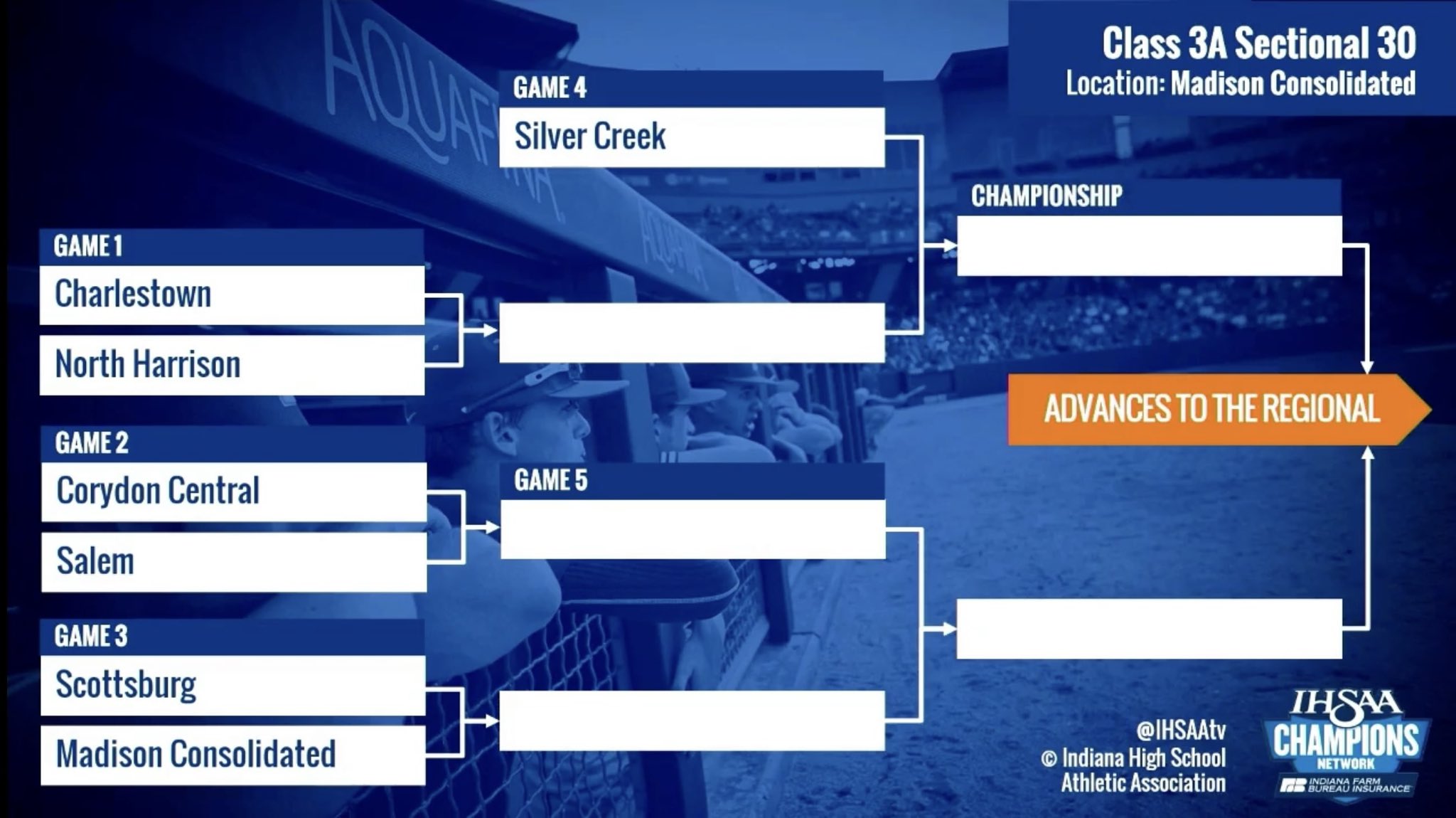 #45 AT AUSTIN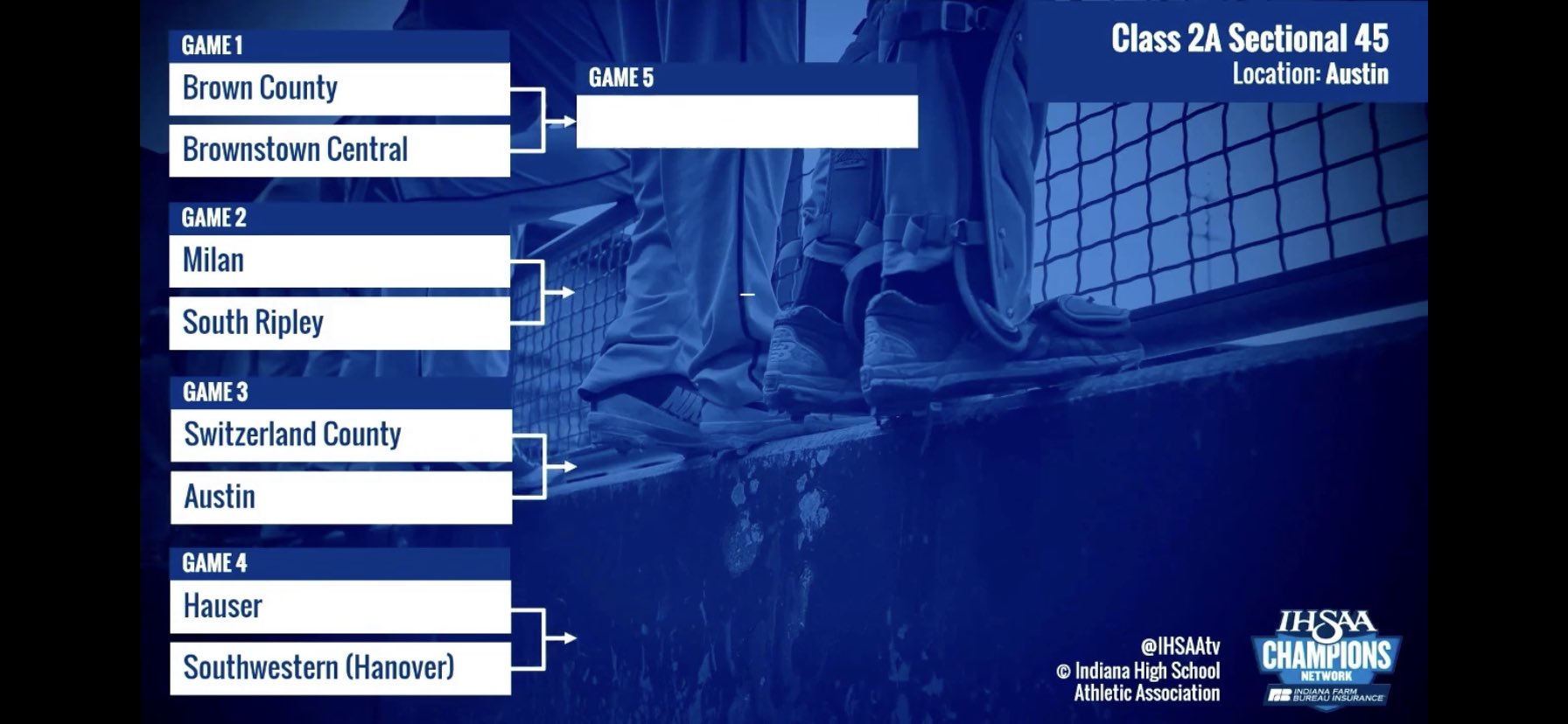 #62 AT SHAWE MEMORIAL