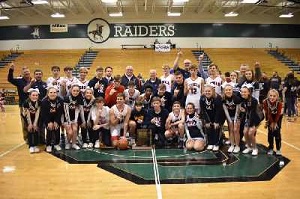 Ticket update
Tonight at 7:00pm, Southwestern will have a pep rally for the boys and coaches of the Southwestern Rebels as they prepare for the regional this Saturday. The Community and all local basketball fans are welcome. Come and show your support for the regional bound Rebels.
There is a limited number of tickets still available for the regional. Those looking to attend need to get their tickets now as the three other schools have already sold out of their allotment and there are no guarantee tickets will be available at Paoli. Tickets are $10 and available at the main office at Southwestern from 8:30 to 2:30 and if tickets are left, they will be available at the pep rally.
Statement from the Paoli Athletic Department in regards to IHSAA 2A Regional #12 at Paoli Jr. Sr. High School.
Saturday, March 9th:
"Any season tickets not sold by the schools will be on sale for $10 at the door, first come first serve. When all season tickets are purchased, there will be no more ticket sales until after the end of GAME ONE. After Game one is over and as people leave the building single session tickets will go one sale for $7.00, first come first serve.
Pass-outs are unavailable for this event."
If your unable to make it 95.3 WIKI will carry the game "LIVE" starting at 11:45.