Scott Simon
LEARNED IT FROM THE RADIO: I was obsessed with radio as a kid. I started hanging out at the radio station when I was 7. I'd do anything just so they'd let me hang around. I annoyed them enough that they let me on air full-time when I was 13 doing the 7p-12m show. Too young to drive, my "sign off" line every night was "Come and get me Mother…I'm through."
FAVORITE MOVIES: I love old classics, westerns and war movies. The Godfather, Patton, Sling Blade, and Field of Dreams are a few of my favorites.
FAVORITE SONG TITLE: "Take Your Tongue Outta My Mouth 'Cuz I'm Kissing You Goodbye."
SONGS THAT WEREN'T #1 HITS BUT SHOULD HAVE BEEN: Alan Jackson's "So You Don't Have To Love Me Anymore," George Strait's "Everything I See," Jimmy Wayne's "I Love You This Much"
THE GREATEST COUNTRY SONG OF ALL TIME: "He Stopped Loving Her Today" written by Bobby Braddock and Curly Putman, and performed by the greatest country singer of all time George Jones.
A MAN'S GOTTA EAT: A good steak and taters, barbeque, raw oysters.
MY NEXT THIRTY YEARS: Camping, fishing, travel and golfing.
I WAS ALMOST HOME: As a kid, weekends on the farm riding horses, hunting arrowheads and shooting rattlesnakes.
REGRETS: I have a few. But, then again, too few to mention.
Listen to Scott Simon Sunday morning 6:00-9:30 a.m. on 95.3 WIKI.
Free Tax Prep

For qualified residents of Jefferson County Annual income must be less than 54,000$ Service Location: Clearinghouse 100 East Second Street Madison, IN 47250 Call 812-265-2036 or 812-274-0956 Make your appointment now! Limited appointments available!

at

Clearinghouse

Milton Fire & Rescue Fish Fry

Fish Fry at Milton Fire & Rescue Station # 1, 11556 Hwy 421 N in Milton. Come out and get your fish, burger, chicken tenders, shrimp, fries, fried pickles, beans, slaw and more from 10:00 to 7:00. First Saturday of every month starting in March until August.

at

Milton Fire & Rescue Station 1

Carroll County Career Services

Job Seeker Services- Focus Career Job Search Portal, Interview Assistance, Job Fairs and Hiring Events, Youth and Young Adult Career Options Employer Services- Direct Access to Local Job Seekers for Employers, Talent Recruitment Assistance, Pre-screening, Assessment and Hiring Support, Job Posting on FOCUS Talent Job Search Portal Education and Training- Soft Skills Workshops, Workforce Innovation and Opportunity Act Grant Funding, Career Training and Exploration Career Readiness- Resume and Cover Letter Services, Letter of Disclosure, Federal Bonding Walk in Hours: Wednesday-Thursday 8am-4:30pm Monday, Tuesday, and Friday by appointment Visit www.nkcareercenter.org for more information

at

Kentucky Career Center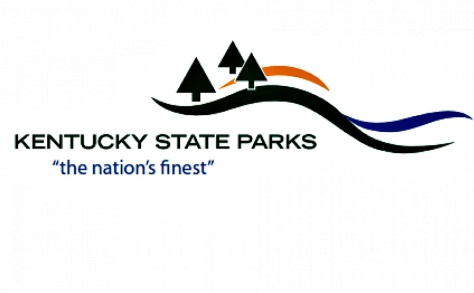 Area Sports News
IHSAA Cancels Remaining Spring Sports. Hanover College Honors Spring Sports Seniors.
Area Sports News
Hanover College, and the Heartland Collegiate Athletic Conference honor spring sports seniors.