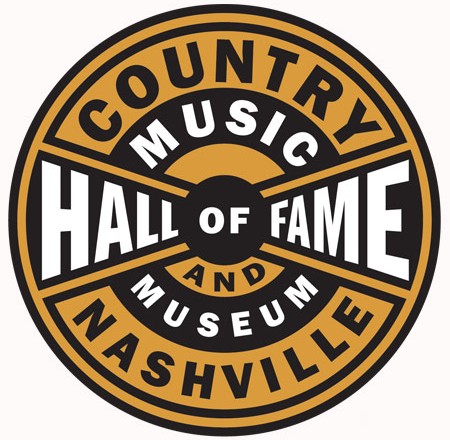 Three new Hall of Famers
Garth Brooks and Trisha Yearwood announced the Country Music Hall of Fame's Class of 2018 at a press conference on Tuesday morning (March 27).
The country music power couple revealed the names of three new Hall of Famers in the categories of Veterans Era Artist, Modern Era Artist and Recording and/or Touring Musician Active Prior to 1980.
Veterans Era artists are eligible for Hall of Fame induction 40 years after first achieving national recognition, and Modern Era artists become eligible 20 years after achieving recognition. Those categories are recognized each year, while the Recording and/or Touring Musician category rotates with the Non-Performer and Songwriter categories.
Johnny Gimble was announced in the category of Modern Era Artist and Recording and/or Touring Musician Active Prior to 1980, and his son was on hand to give a few remarks about the legendary musician, who died in 2015 at the age of 88. Gimble's career included stints with Bob Wills' Texas Playboys, Merle Haggard, Ray Price, Willie Nelson and many more. He played Wills in the Clint Eastwood film Honkytonk Man.
Dottie West was announced in the category of Veterans Era Artist. Brooks and Yearwood lionized her as the first female country singer to ever win a Grammy. West scored a string of solo hits including "Country Sunshine," and also teamed with Kenny Rodgers, Jim Reeves, Don Gibson and Jimmy Dean for hit duets.
West died in 1991 after a car accident, but her son Kerry West took the podium to deliver some tearful remarks about his mother's legacy. West's close friend Jeannie Seely also paid tribute to her, sharing how much she loved to have the lights turned on and saying, "I can't help but think she's going to have every damn light in Heaven on tonight."
Ricky Skaggs was announced as the new Modern Era Artist inductee for 2018, topping off a career that has seen him become one of the most-awarded artists in country music. Skaggs has won eight CMA Awards and a whopping total of 15 Grammy Awards, and Brooks was choked up as he announced the honor for his longtime friend.
Skaggs paid tribute to his mother and father for their influence on his music and faith, and also thanked his wife and family for their devotion and steady influence.
"This is crazy. I can't really believe it," Skaggs said softly before joking, "I'm just so glad I get to tell people now!"
The Class of 2018's formal induction into the Country Music Hall of Fame will take place at a Medallion Ceremony later in 2018.