Each county has its own match amount to help secure extra funds during this critical fundraising period for The Salvation Army.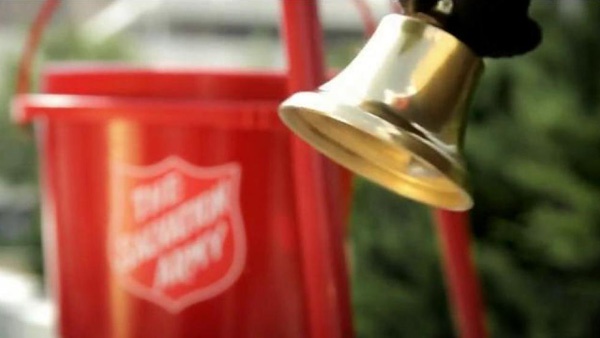 (Bloomington, Ind.) - The Salvation Army is excited to announce that Bloomington-based Bender Lumber Co. has stepped up to offer a series of matching gifts that could double every dollar dropped into Red Kettles in eight Southern Indiana counties on the Friday and Saturday after Thanksgiving. On November 27 and 28, Bender Lumber will match dollar for dollar cash donations in each community. The eight matches could add up to more than $15,000 in additional funds to support local Salvation Army operations.
Bender Lumber, which was founded in Bloomington in 1931, has stores in Bloomington, Martinsville, Bedford, Paoli, Madison, Columbus, Linton, and Washington. A total of 53 Red Kettles in these and other nearby communities will display special signs letting shoppers know that their donations could be doubled thanks to Bender Lumber's generosity. Each county has its own match amount to help secure extra funds during this critical fundraising period for The Salvation Army.
"We partner with The Salvation Army because we like to give back to our communities, and The Salvation Army lines up with our corporate core values," said Ben Waters, President of Bender Lumber. "Those values include respect to all, including God as the author and creator of life, a passion for whatever we do, integrity, service, pride, and innovation."
Many Red Kettle partners have agreed to host bell ringers earlier than ever, which means that holiday shoppers will have plenty of opportunities to donate. November 21 was the first day bell ringing at Walmart and Sam's Club stores, which have traditionally hosted Red Kettles starting on Black Friday. For shoppers staying home this Christmas, Walmart is also helping out by offering online shoppers on Walmart.com the opportunity to round up their orders to the nearest dollar and donate the extra amount to The Salvation Army.
Shoppers looking for a Red Kettle during the match period will also be able to find bell ringers at local malls, IGA stores, Hobby Lobby, Kroger, Big Lots, Circle K, Rural King, Save-A-Lot, and many other retail locations. Anyone interested in volunteering to ring a bell this holiday season is invited to visit RegisterToRing.com and find a location, date, and time that works for their schedule. The Salvation Army is focused on keeping both volunteers and donors safe and healthy with new safety protocols that include regularly sanitizing the kettle equipment and using PPE. To learn more about how these safety protocols and what it means to be a bell ringer, visit SalvationArmyIndiana.org/bell-ringer.
"This has been such a challenging year, but it lifts my heart to see how Hoosiers are really stepping up to help each other out," said Major Marc Johnson, Divisional Commander for The Salvation Army Indiana Division. "It is my hope that this match will inspire others to give more generously. We all know someone who is suffering right now, and the money in the kettle goes to help alleviate that suffering. It's more than cash in the kettle; it's hope."
Every donation given to The Salvation Army through the annual Red Kettle Campaign provides help and hope to those in need, and all gifts stay right here in the community where it is given. Visit SalvationArmyIndiana.org/Rescue-Christmas to learn more about how you can help The Salvation Army rescue Christmas this year.