Facebook photo by Clint Clackum
One occupant taken to the hospital
-UPDATE FROM CITY OF MADISON FIRE CHIEF BILL DEVRIES AS OF 9:15am MONDAY, MAY 13th-
At approximately 16:23 on May 12th 2019 the City of Madison Fire Department responded to the 100 Block of Taft Drive on Madison's Hilltop for the report of a fire in the living room.
Upon arrival it was confirmed as a working structure fire, it was reported that heavy smoke and fire conditions in the front and rear of the apartment.
The occupant was able to get out of the residence prior to arrival of MFD units. The occupant was transported to King's Daughters Hospital for evaluation.
There was an oxygen cylinder that was ruptured prior to fire crews making entry.
The fire damage was contained to the involved apartment. The adjoining apartments were thoroughly checked for any fire conditions, none was found.
A smoke detector did activate and the occupant was alerted by the detector and a pet.
The cause of the fire is currently under investigation by the Madison Fire Department and the Madison Police Department.
The Madison Fire and Police Departments were assisted by the following agencies, Madison Township Fire Department, KDH EMS and Duke Energy.
The Madison Fire Department would like to remind everyone that we will evaluate and install smoke detectors in your home free of charge, you can contact MFD at 812-265-8350 and leave your name, contact number and address. Working smoke detectors save lives.
************************************************
All City of Madison Fire Companies along with Madison Township called out around 4:30 Sunday afternoon to a fire on Taft Drive at Presidential Estates.
The unit at 110H at the corner of Taft and Kennedy was fully engulfed when fire crews arrived.
The unit was completely gutted.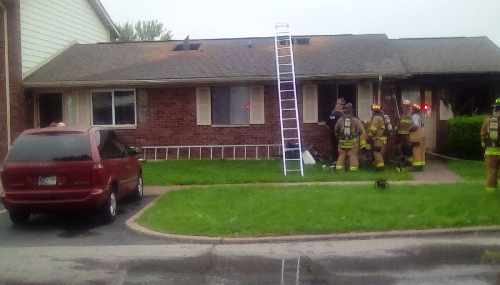 One person was inside and was taken to Kings Daughters Hospital.
According to City of Madison Fire Chief Bill DeVries the cause is currently undetermined and under investigation.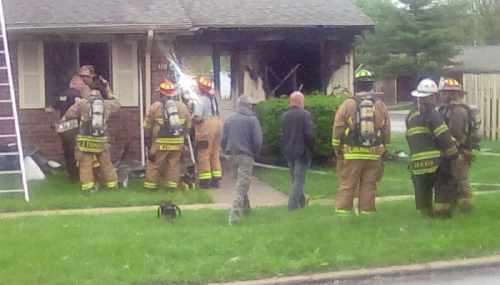 Firefighters were seen taking items out of the unit and handing to a Madison Police officer who took them to his car.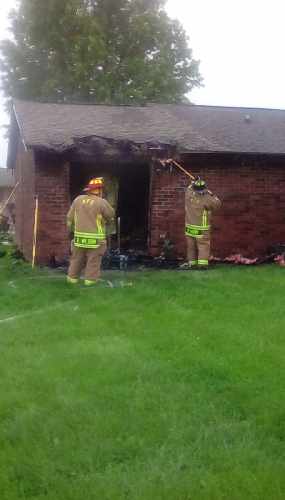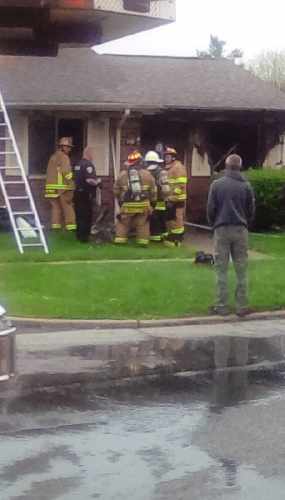 DeVries said he will release more after the investigation.
Units started to be released around 5:30.